Toby Tyke visits Greenacre School
Published at 06 July, 2015.

On July 1st our Barnsley Smokefree team were happy to have an extra pair of hands to help the team… Toby Tyke! The mascot came down to help us out with an exciting event taking place that afternoon.

One of our Barnsley team members Neil has been leading a stop smoking awareness course over the past 3 weeks at Greenacre School. The children involved were a variety of ages and abilities but all were enthusiastic to be a part of the sessions.

In their last few lessons the children took part in a poster project, making personal pieces on the theme 'what smoking means to me.' We were very pleased with the results! The children created some great responses that had powerful messages.

After such a fantastic experience, we decided to reward the school by donating a signed Barnsley Football Club shirt - delivered by Toby Tyke!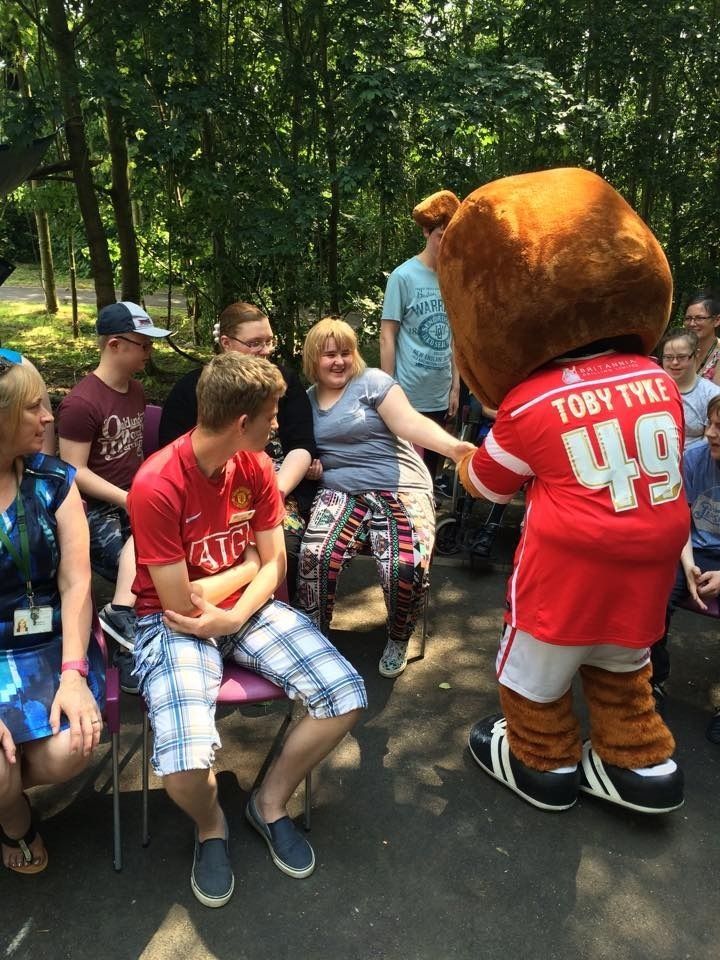 We've had some great feedback from the children who enjoyed both the sessions and getting to meet Toby. It was a wonderful experience for all involved and we're very happy we got the chance to work with the school. We hope to return to do more work with them in the near future.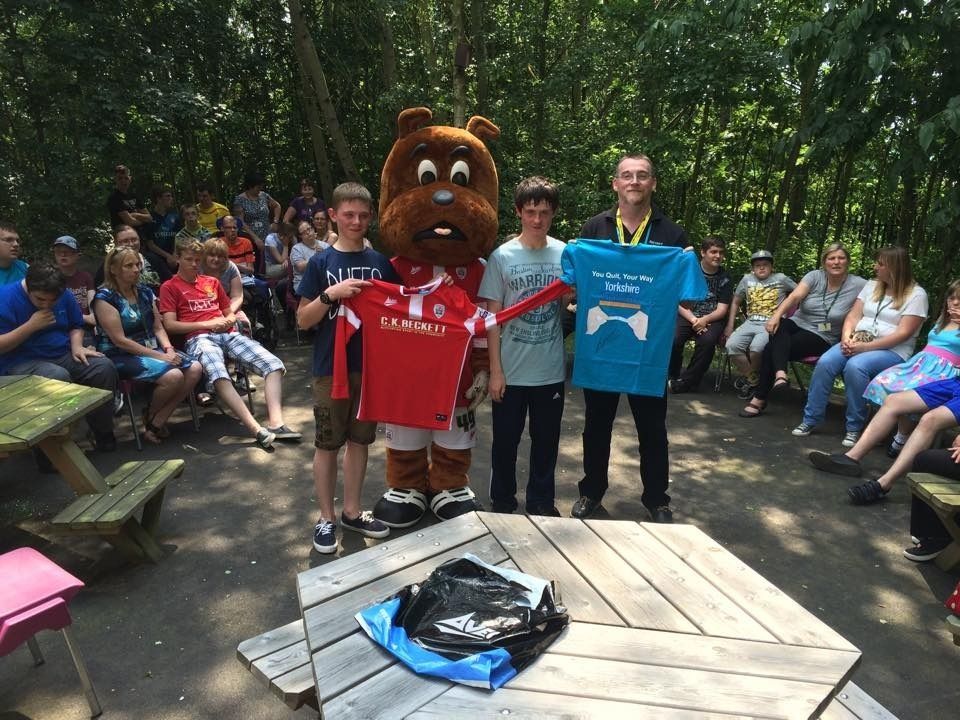 We'd also like to thank Barnsley Football Club for showing their support for Yorkshire Smokefree by sending down their mascot.