Lisa's Stop Smoking Blog - Days 10 to 12
Published at 13 June, 2016.

And there goes another weekend and another successful few ticks on the stop smoking diary!! Are you still with me folks?
Friday was pretty much the same as the rest of the week…by the time I got home I was ready for a drink of wine. Was not very sure on whether I dare – not sure about you guys but I used to have a few tipples and a few ciggies.  Got myself prepared, even went for the low alcohol wine, which doesn't taste amazing, but it kept me the right side of giddy to keep myself in contro. And I made it!
Saturday I joined a group of crazy people from the running group I've mentioned earlier, the Thorne Twilight Trotters, and a few of us went and tackled a 14 mile off road through the beautiful countryside of Baslow, Chesterfield and Monsal Trail.  At this point you may be thinking, great, we will get a lovely scenery shot – sorry no, it's a photo of me, deliriously happy to have finished the yomp!! For the greater doubters among you that think as I new non-smoker there's no way my lungs have held out running 14 miles, I clearly chuffed to also share my finisher's certificate!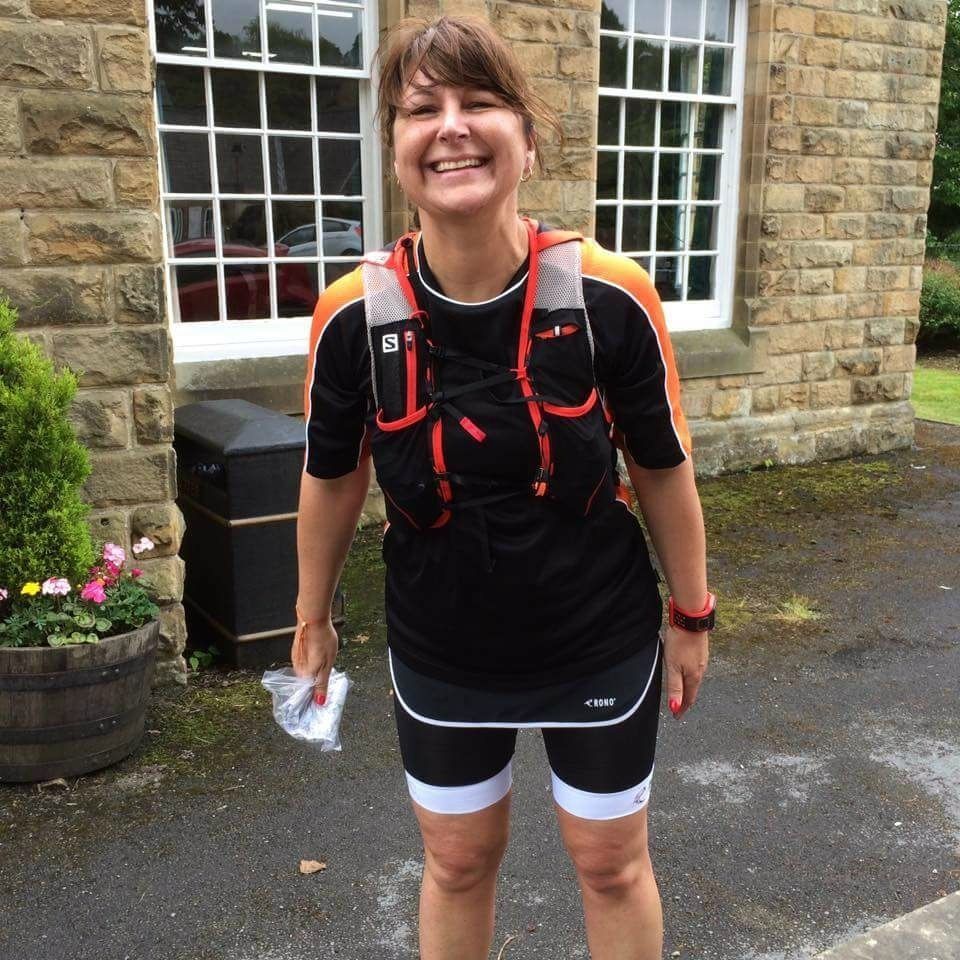 Luckily for them I couldn't speak too much during the event, obviously due to running – although they were amazingly tolerant of me and my new inability to actually remember day to day words for things and went along quite well with my rambling " you knows" and " thing-ma jigs".
Following my new found confidence on Friday evening of having a drink and not being crippled with the cravings to smoke, I dared it again with my running buddies as a little treat to myself! At this point I would like to reassure people that I am not replacing nicotine with either alcohol or cake – but clearly they both still have a welcome place in my life.
Sunday was a lazy morning affair with the boys and we decided on a quick trip to Cleethorpes for a few games on the slot machines , fish and chips.  Now it always amazes me how much money we can pop in the slot machines to win the worst toy known to man, however, it's one that Henry is adamant is the best thing he has ever won – yet this happens each time we go. Today it was around £7 to win a stuffed red dragon on the 2p drop machines – the novelty being that we had a good hour of fun and smiles and cuddles whilst playing with the 2ps and winning a dragon – all for less than a packet of cigarettes!!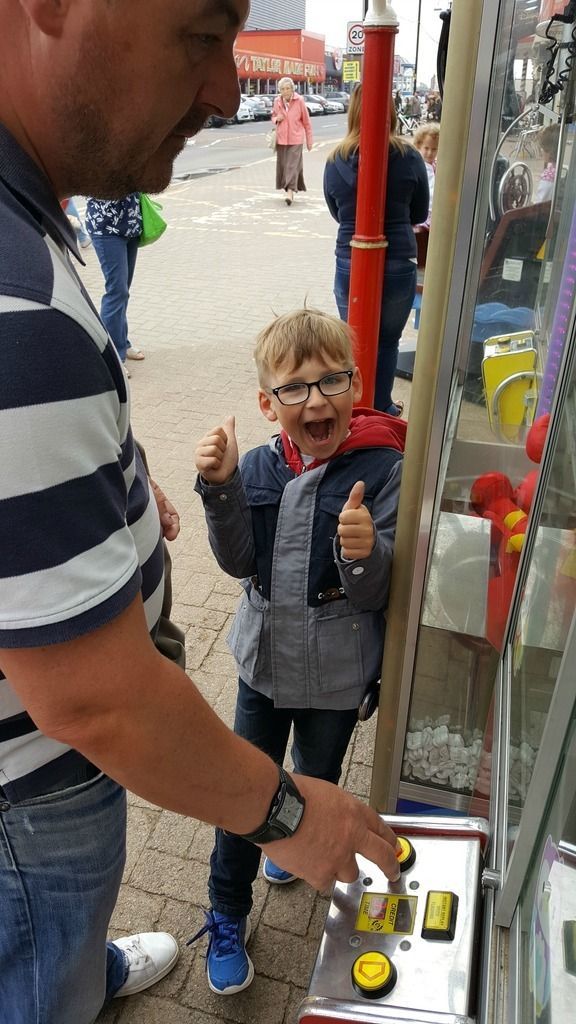 It was the first time that I went to the seaside and stayed with them all the time too.  I used to slip out for a quick cig, or just pop round a corner to stand on my own to have a smoke – and today my present for not nipping off for a quick cig was to see the smile when he won ANOTHER teddy!
So all in all this weekend has been stress free, craving free and smokefree. I have managed to do a little of bit of everything, for me, my fitness, my family and my boy that were the reasons I wanted to start this journey anyway.
Everyone has again been tremendously supportive and im even now getting texts from my run buddies kicking my butt to get up to date on my blog !!!!  Joe Cocker " I'll get by with a little help from my friends" has been my weekend tune – and what a difference those friends make.
I'm hoping that my new week and my start into Monday are not as hard as last week, but if your still sticking with my on my journey, you will find out all about that soon enough!
 Hoping you all had a great weekend whatever you chose to do.
Over and out
L