Lisa's Stop Smoking Blog - Day 9
Published at 10 June, 2016.
Day 9 of choosing not to smoke!
Knowledge of my plight seems to be wide spread at work now, with some people, including Jo, our Chief Exec picking up on my journey on Twitter.
In fact, Jo likes my blog so much, it seems I'm even going to get the chance to write one her infamous Doncaster-wide blogs which is a very rare and fantastic opportunity that has come from sharing my story – the dirt, the joy and the humiliation of stopping smoking!
I have asked to wait a little further into my withdrawal though – I'm still very random with how my mind and mouth seems to work!! Even whilst I've been sat typing this, the Doctor in the building has sauntered past, taking the time to ask how I'm doing… and it took me two minutes to think of the words! I see them in my head and then manage to get them out of my mouth!! Swainston Systems are not firing on full!!!
I genuinely feel better emotionally today. Yet I'm still MANIC… not just busy, a bit twitchy and rushing around. I'm talking rolling eyes, flappy hands, flustered speaking - CRAZY MANIC! Thank fully the support of my colleagues has been second to none and they are fantastic at smiling and nodding at me, allowing me to randomly walk up – fluster a comment into the middle of nothing – and walking away again. To be fair, I'm thinking this may be starting to create some amusement at my expense – which I don't mind, as long as it stops (soon).
Today was also a good opportunity to try another different coping mechanism, and we had a massage therapist available in the building. I found her whilst I was on a random  "I'm going to walk around for five minutes and try to calm down" moment, so I treated myself to a ten minute back and neck massage which was lovely. So a huge thank you to Empathy Treatments for making my feel as close to normal as I've felt this week!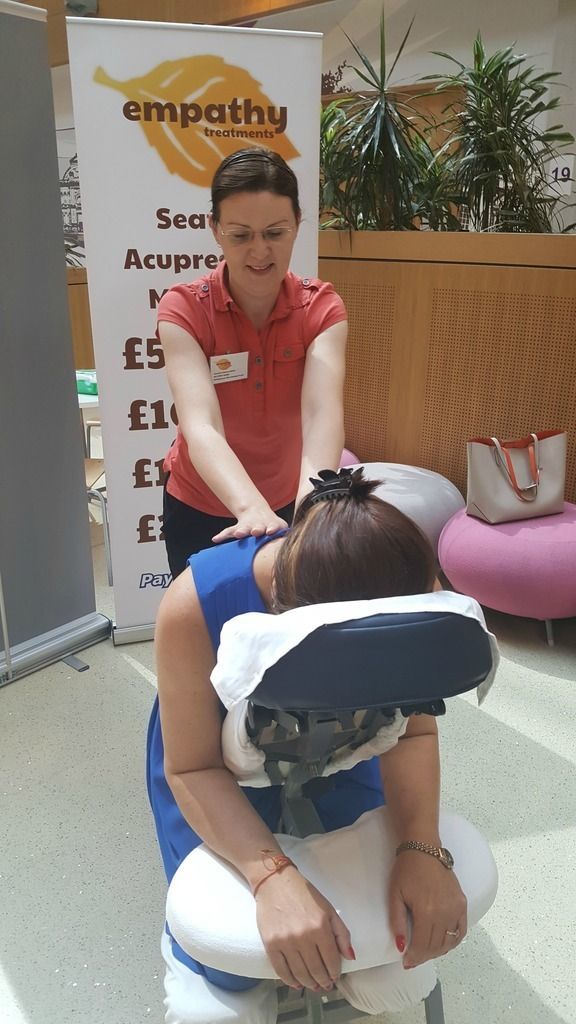 After work, however, I managed to get into my first argument at home since stopping smoking… after some grunting and growling at each other, we decided we would work out who was to blame most for the snapping! The negotiation of blame went well I felt, I was adamant that I was not going to let Darren take my moods as a complete excuse and bail out for what was also quite clearly a grumpy day for him too!  I am pleased to announce we are still together. We came to a mutual agreement that it had been 55% my fault and 45% his fault.
Yay yay yay for SLEEP! Following days of difficultly sleeping – and in what I hope now becomes regular again – I have managed to sleep through on Day 9. 
I've been a bit whoa, been a bit whey… but I made it through and tomorrow will see me on my way to over 200 hours non-smoking and start chomping into the next 100!!  Torn with musically choice today so I'm plumping for something happy and quirky - "Zip – a – Dee – Doo – Dah"