Lisa's Stop Smoking Blog - Day 23
Published at 27 June, 2016.

I appreciate I've already had a very important celebration this week with passing beyond my 21st non-smoking day!! Today however is genuinely my real birthday. It just goes to show that at 40 (cough cough) it's never too late to change habits and the way that we live if we really want to!!
Today has been such a busy day I haven't had time to think about a cigarette or even had a moments of mardiness! Then I have had my bestie take me away for a lovely spa morning.  Clare has been a real support throughout my journey and it's not in person but through Facebook, telephone, texts and messages. I would ask that if you are aware of someone going through the first stages of stop smoking, if you can take a few minutes a day to ask them how they are and show some support it really matters.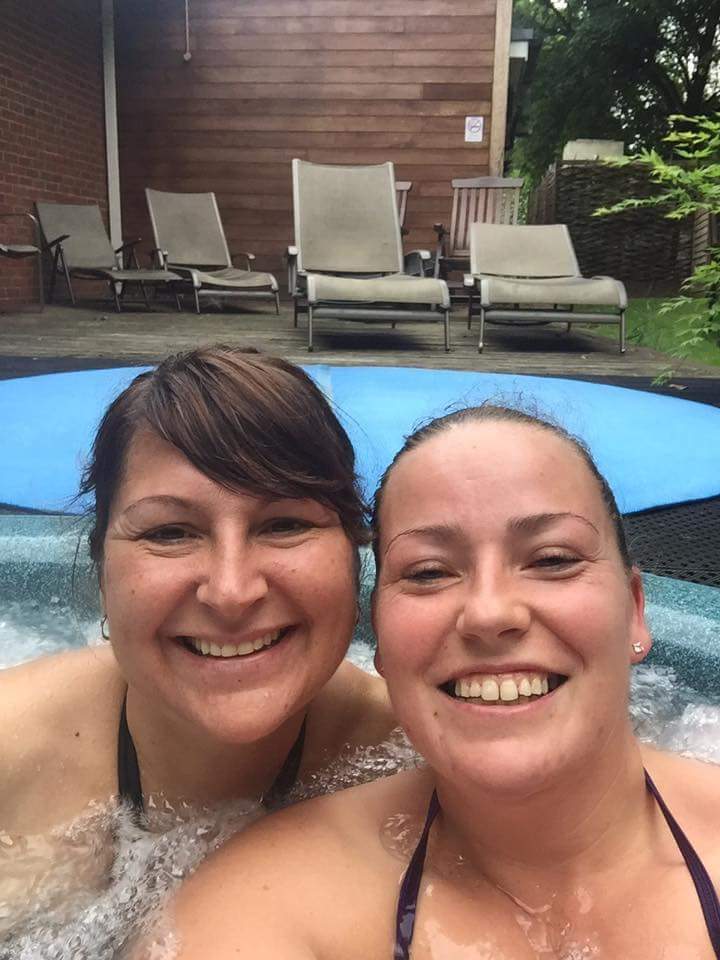 In addition if you are the person who is going through that journey yourself, then remember the smoke free service not only offers the stop smoking telephone calls but it does send regular text messages throughout and reminds you not only of the benefits of not smoking but sends support and congratulation messages. It's not often we recognise our achievements and personally I've found it really energising and re-focusing to keep me on track!!
After a very heavy morning of massage facial, Jacuzzi, hot tub and a real good girlie catch-up – surprising not covering smoking – but about family, life, date nights, health, work, EU referendum I was not surprisingly very chilled and happy with my lot.  I can't believe whilst writing this blog, how much time I genuinely spend happy with my lot – again helped by the delightful Clare, adding a Cream Tea to finish off my pamper birthday morning. YES I know its food AGAIN – but it was fab!!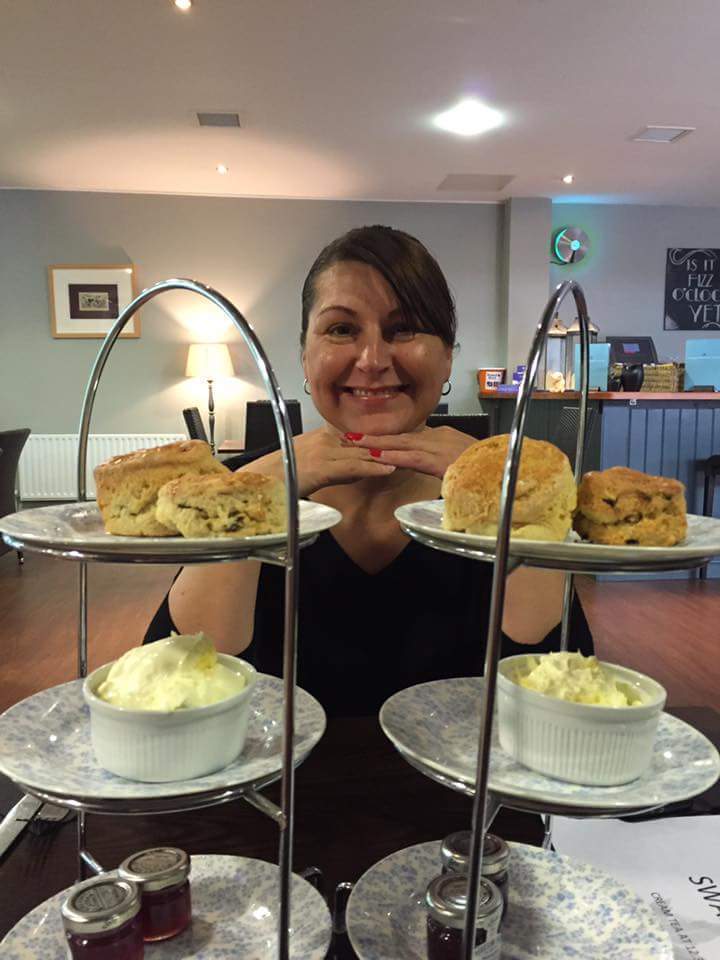 Spent the afternoon shopping – which is something I do normally avoid like the plague, but there was just me, my birthday vouchers and Costa, accompanied by a humbling amount of texts and Facebook messages wishing me a Happy Birthday. I am not sure if I am still withdrawing from the nicotine effect or if I've taken too much NRT today – but I am feeling very " hippy" and loved up – the effect you normally see in men after about 9 pints – but I haven't been drinking honestly.  Truly how great are people – people who care, who take the time in any way to share in someone else's journey through life...
In my loved up state I spent the evening with my mum and Henry and a very large pizza, followed by more CAKE (it is my birthday!!!)
So all in all – today I didn't feel like a stop smoker – I just felt like a non-smoker!!
Driving the car back from Mum and Henry like this tune and banged it up in the car, winding his windows down on the way home – him a 6 year old and me a 40 ( something) year old – both acting like 16 year olds!! Blondie "Atomic"
Lisa