Lisa's Stop Smoking Blog - Day 22
Published at 27 June, 2016.

Tripped on past onto Day 22 (well when I say tripped, I mean staggered, dragged, kicking, screaming, laughing, crying) into my continuing longest stop smoking period and I'm still on it!!
Today has a few good points before I start!
It my last work roadshow and so I get to spend the day speaking with people about the stuff I love about my work. Plus I get to spend the day otherwise in isolation with Danni – so limited ability for anyone to really annoy me (it's obviously them and not me J) I am placed not too far from the coffee place and cake station at work.  On this note, I would also like to thank the two lovely ladies who sort our coffee order and look after us workers all day, every day at VIBE. Each of the days I have been sharing my blog – and particularly on those dodgy days, they are first people I hit as I enter work and trip for my coffee. They are always smiling, always ask how I am – and have listened to some bloody random speak blurts over the last 3 week – bear in mind, you get the tempered version via the blog – it's the following day…these poor souls get it, raw, as it comes and probably even worse for the fact that I have yet to stack up on my coffee dose!!!
Plus…all booked, packed…and waved off the worse half for a few days away with his mates.  This is fantastic news – I get control of the TV for the next 4 days, I get to  eat cake at home without any funny cough sounds or eye rolls, I get to watch movies with Henry (because we really are NOT watching football) and I will only have to tidy up once this week. It does to be fair have its down sides – I will have to do all the school runs and I am going to have to sort something out for meal times, as Darren does do ALL the cooking – already progressed with this though and agreed with Henry for McDs tonight and already got an invite for dinner tomorrow from Mum, so far so good!  Henry is more excited by thinking he is going to convince me to stay up late, pillow fights and stay in my bed for extra cuddles – he did win.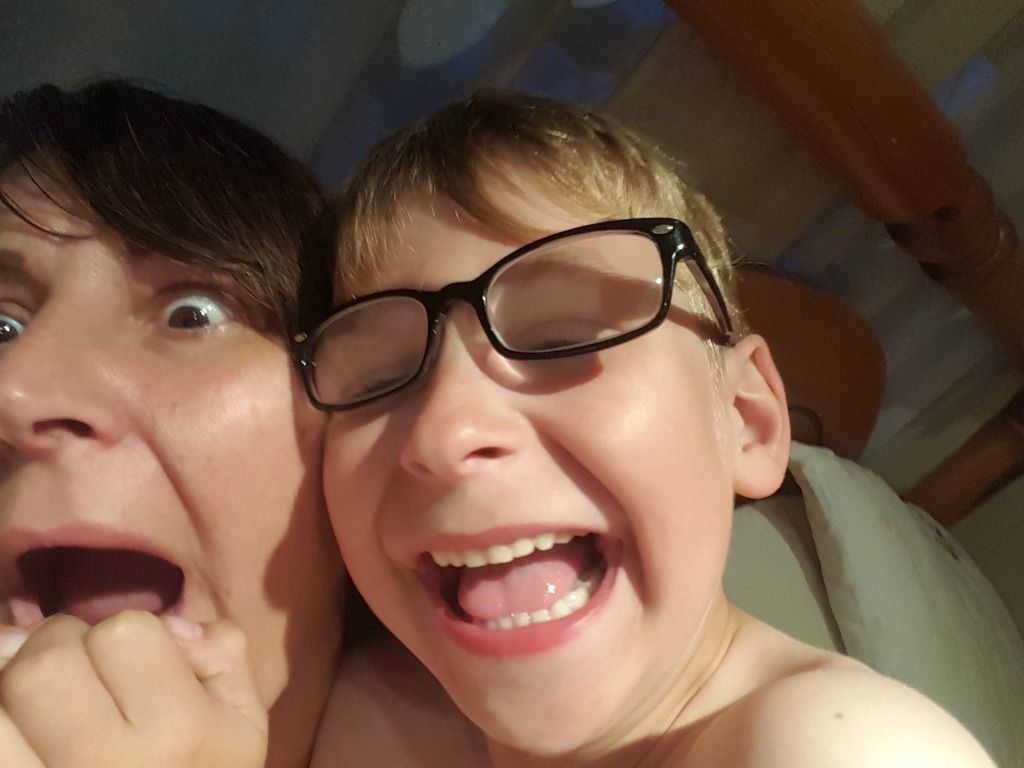 It will be my last working day this week, I've taken the next two days for a little break – I'll update you on what I'm up to with that!
Still a little worried about the weight side of the stop smoking and noticed on the Yorkshire Smoke free site details that only 1 out of 3 who stop smoking struggle with weight gain – trust me to be one of the ones!!! I've done some research on this though – and although I will keep an eye on the comments and details coming in on the smoke site, I think I've connected my food problem to my star sign… Damn me for not liking people well enough to share!!! Seriously if you struggling with any aspects of stopping smoking the stuff posted on the site, plus the comments and tips that others post are really helpful – so even if you don't want to sign up, have an advisor,etc you could still follow the Facebook, internet or twitter sites to help with some support.
By the time you catch up with my blogging – tomorrow is not only another day I intend to keep smoke free but it will be day when the UK go to the poles to decide about the EU referendum! I hope that people go to the elections to share their votes and whatever the result – please remember that we all have different opinions, beliefs and values – we all live differently and we will do what we feel is right ( for whatever reason) for ourselves. We have that right – so regardless of the result, your neighbour, friend, family are still your neighbour, friend and family, keep loving!!
L