Laura Coleman chats with Yorkshire Smokefree
Published at 04 March, 2015.

Laura Coleman - former Miss England - has been modelling for the best part of 14 years. She has been the face of top brands such as Ralph Lauren, Toni & Guy and Casio, to name a few.

Her photo went viral worldwide at the end of February when the internet went wild for the heated debate - what colour is #TheDress?! Laura had modelled the actual dress, meaning she was popping up on screens across the globe with the concluding argument (it's black and blue!).

There's no doubt that Laura has had an impressive career, and has a well-placed role in the beauty industry. 

We were over the moon to hear that she was willing to support Yorkshire Smokefree by talking to us about her thoughts on smoking and maintaining a healthy lifestyle from the point of view of a professional model. Laura has never smoked herself, but it was fantastic to hear the viewpoint from someone who has become so successful in such a sought-out industry. 

Laura was a delight to meet! We had a quick catch up with her and are so happy that we can share the conversation with you…
 

Do you know many people in the modelling industry that smoke?
 Some models seem to smoke. But a lot of models also don't smoke because they prefer a healthy lifestyle and are really into their fitness.
Have you ever been tempted to smoke? 
I have tried smoking like I think most people have... I really didn't enjoy the smell or taste. I definitely wouldn't think of lighting up nowadays after knowing all the health implications it can cause!
How important do you think not smoking is to a person's health?
Not smoking is imperative to a healthy lifestyle. I'm really into my fitness and smoking can massively affect your physical performance. I don't like the idea that it makes you smell, stains your teeth and fingers, clogs your lungs and ages you… among many other things!

I know I've never smoked but because of the nature of my career I can't think of a good reason for it.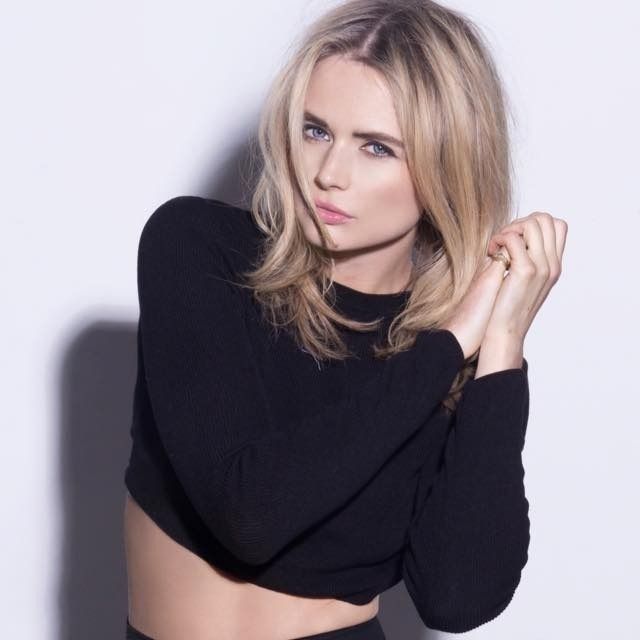 Why is it important to stay healthy in your line of work?
It's so important to stay healthy as a model as you have to look after your skin and body as well as possible. Also stay in great shape. It's like being paid to be heathy I guess! 

Smoking is so ageing too and I want to stay younger for longer for my job and my future.
What do you do to stay healthy?
I'm really into the gym. I try to go 4 times a week as well as a yoga / Pilates session. I have 2 dogs so I walk them a few times a day also and when I'm running around London to jobs and castings that helps keep you fit!
I'm also really into a healthy diet too so try to eat organic, balanced and whole foods - nothing processed. Eating processed food has similar effects to smoking! I eat a lot of lean meat/fish and lots of vegetables... Not much dairy or wheat. I have a cold press juicer so make a lot of fresh green juice. I love cooking so it's easy for me :-)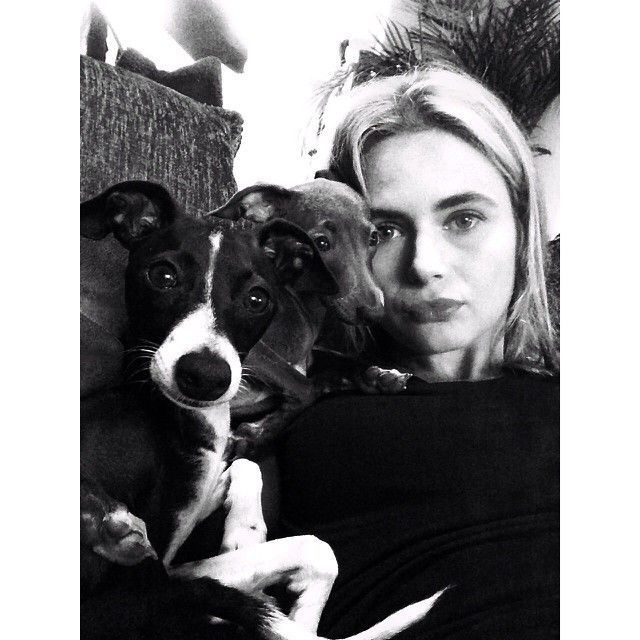 What do you think would be the biggest advantage for people to quit smoking?
I think having an addiction is so hard but you CAN give it up if you put your mind to it. Especially if people have kids I think they should do it for them… It's awful if the children end up breathing in passive smoke and not only that but parents should want to cut out the health risks so they can live as long as possible for their children and grandchildren.
I think teenagers start smoking because they think it is "cool." I have no idea why - I find it unattractive! I definitely couldn't date anyone who smoked.
The cough that smokers develop would be enough to scare me into stopping.
What do you think would be the biggest advantage for models to be smoke-free?
Teenagers and the general public really look up to models in advertising campaigns and to see them smoking makes it seem "cool" to them which is not good.  I get that smoking is a personal choice but it's not good if teenagers are influenced to smoke after seeing models and celebrities smoking in the glossy magazines.
Do you think models that don't smoke would be a good role models for the public?
 I think anyone who is anti-smoking is a good role model. In fact I think the best role models are those who have kicked the habit as they show strong personalities and can give advice to others on how to quit!
Thanks for coming to speak to us Laura; we think you'd make a fantastic smoke-free role model!