Join thousands quitting in Yorkshire with Stoptober
Published at 29 September, 2015.

Join thousands quitting in Yorkshire with Stoptober
The change in season doesn't just mean it's the end of the summer…it can also mean a positive change in you!
We want to encourage as many smokers as possible in the area to join our ever-growing club of Yorkshire Quitters. So get ready to say hello to a healthier you by taking up the Stoptober challenge this year.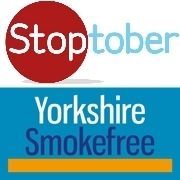 It can take a month to change a habit for good, and that's why quitting smoking for 28 days means you're 5 times more likely to stay smoke-free.
But that's not all.
If you quit with the help of our stop smoking service you're 4 times more likely to quit too! Take up the challenge with some support from us and the odds are stacked in your favour.
You can beat this, and this is how we can help…
-Drop into one of our many quit shops across South and West Yorkshire for advice on getting through your quit. We can support you with the use of NRT or offer tips on beating cravings. Find your nearest location here: http://yorkshiresmokefree.nhs.uk/clinics
-Urgently need someone to talk to? Our phone advisers are available 9am-9pm during the week, and 9am-4pm at the weekends. Call us for free on 0800 612 0011 whenever you need to chat.
-Prefer to write your thoughts down? Talk to our advisers in an instant via live chat here: http://yorkshiresmokefree.nhs.uk/pages/ways-we-can-help
-Don't forget that we'll be cheering you on every day on Facebook and Twitter to help you keep going. Share your experiences with us and see what we're up to this Stoptober through our social media channels: https://www.facebook.com/ysmokefree and https://twitter.com/YSmokefree