If I Can Do It Anyone Can!
Published at 04 April, 2017.

'If I can do it, anyone can' says a Halifax man who hasn't touched a cigarette in five years after Yorkshire Smokefree Calderdale helped him stop.
The CRUK campaign is being backed by Dean Rogers, who first started smoking as an 11 year old and was smoking around 40 cigarettes a day until he was referred to the Stop Smoking Service.  
Dean, 48, who is married to Dawn and has two grown up children, had tried a number of times to give up on his own without success, and usually was back on the cigarettes within the month.  But as he got older, the parcel delivery driver started to notice how out of breath he was, how he often woke up with a headache and how much he was coughing.  
Then a serious health scare on holiday that finally gave Dean the motivation to quit, and this time he felt ready to do it. 
I had a nasty cough which turned into bronchitis and pneumonia and was coughing up blood.  I was only 42 but I looked really grey and was very poorly and my family were really worried about me.  I nearly didn't make it and I finally realized this was now a life or death situation for me.  I had to give up the cigarettes, it was all or nothing, but I needed help to do it.
He was referred to the Specialist NHS Stop Smoking Service by his GP to help him stop.
At his first session at Yorkshire Smokefree Calderdale, Dean was given a carbon-monoxide test – which shows how much of the poisonous gas is in the lungs.  A normal, non-smoker's reading is six. But Dean was shocked to find that his measured 43 and be told he had the 'lungs of a 65-year-old'.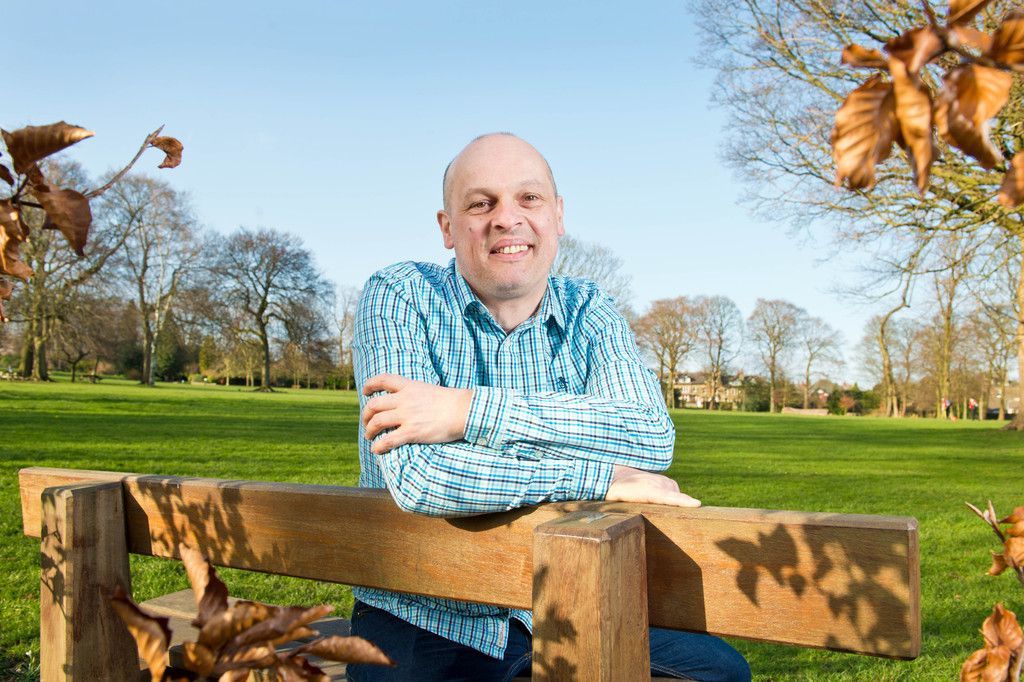 "The support I got there was fantastic.  I first started on Champix tablets, but these didn't work for me.  So I then tried nicotine patches and within four days I had stopped smoking altogether." 
Dean soon began to feel better and he and Dawn, who herself gave up ten years ago, started to enjoy a healthier lifestyle.   "Within a week of stopping I noticed I could smell everything.  Food started to taste better and my persistent cough started to go away.  I began to feel fitter and started going for walks with Dawn.  We have since climbed Ben Nevis, Scafell Pike and Snowdon, something I never even dreamed I would be able to do.   In fact I never thought I would make it to 50.  I will be 49 next month, so I am nearly there."
Dean is without doubt the support he got from Yorkshire Smokefree Calderdale made it easier for him to quit.  He said:
The advisers were great.  They had a range of methods available so they could work with me to find the one that best suited my needs.  They gave me continued support and encouragement and a much needed pat on the back when I needed it.
The added support from other people in the free group sessions, sharing their own experiences of quitting, also helped me through.  
It has been five years now and I haven't touched a single cigarette since giving up.  I feel so much better and have saved myself thousands of pounds. I have no intention ever to go back to smoking. If I can do it anyone can, so I recommend the service to anyone who is hoping to give up.