Flavia's Stop Smoking Journey, Day 1, The Appointment
Published at 02 October, 2017.

Flavia recently contacted our Wakefield stop smoking service because she wants to quit both tobacco and nicotine this Stoptober. She has offered to chart her journey in a series of blog posts, and this is the beginning of her journey.
Day 1 – The Appointment
Hi, everyone! It's me again! Having introduced myself and my struggles on the last post, I am back to tell you all about my first meeting with the folks at Yorkshire Smokefree. Hopefully, this is the story of my first step towards a nicotine and tobacco-free life. A life without relying on cigarettes or my e-cig (go me!).
I booked my first meeting with Yorkshire Smokefree Wakefield recently. The booking was super straightforward: I went to their website, got the phone number (0330 660 1166), made the call and… TADA! Got an appointment.
Just in case you are considering taking that leap of faith yourself, you should know there are loads of ways to contact Yorkshire Smoke-free like, for instance, two phone numbers, call-backs, live chat and their Facebook page. Just take a look at this website and choose whatever channel is more appropriate for you.
A couple of days after the phone call I met with my stop-smoking advisor, Katie. The meeting itself was super chilled. Katie did not seem to be judging me (phew!) and was straight to the point: listened to my (bad) habits, presented all the products that were available for my use, gave me some tips on how to go forward with my quitting and answered every question I had.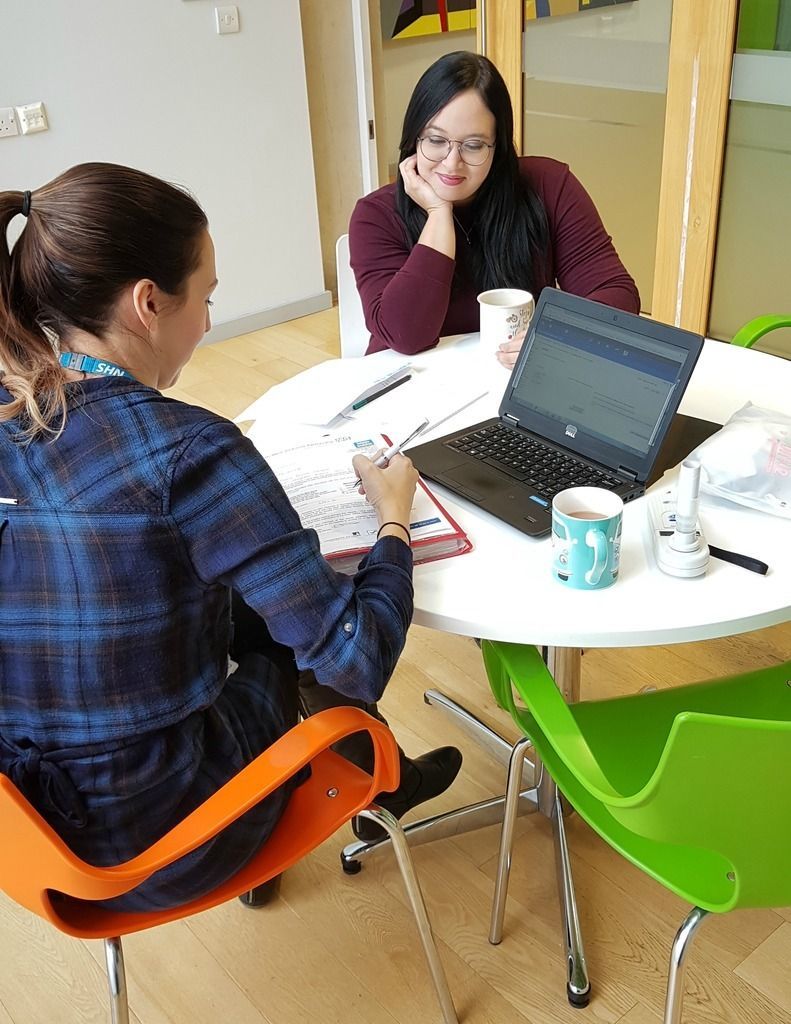 After our conversation and after having my levels of carbon monoxide measured (not as bad as I thought, thankfully), I opted for using two products combined: the mouth spray and the inhaler. Two factors influenced my choice: the mouth spray is one of the quickest acting products, while the inhaler helps with the urge to have something in your hands - which, to me, is a problem.
Once we agreed on the quitting aid products, Katie proceeded to register me, gave me a letter to be dropped at my GP (which allows me to have those products on a prescription) and that was it: our meeting was over, and it was time for photos!
I don't think you'll be having a photo shoot on your first session, but if you really want one, just ask your advisor. You never know, they might just say yes. Anyway, the meeting took about 20 minutes (excluding the photo session) so, even if you're super busy, it will be easy to fit it in your schedule. All in all, it was a good experience.
I dropped the letter at the doctor's and, two days later, my prescription was ready. I now have to go to the chemist and purchase the products, which I haven't had the time to do yet but will do ASAP (probably this evening. I won't stall, I promise). Meanwhile, I haven't been smoking cigarettes (yay me!), but haven't completely abandoned the e-cigs. As I've heard cold turkey is not the best way to quit, I will wait until I start using the products to ditch the vapouriser. Also, by then I will have mentally adjusted to the reality of stopping as, up to this point, I don't quite believe it yet. Is this really happening? Am I really doing this? Is it even going to work? So many question marks in my head right now!
Insecurities aside, I hope this process goes as smoothly as possible. For now, I will start to use the products and keep my fingers crossed. Good luck to me and to all the people who are trying their best this Stoptober!