Tony Siddle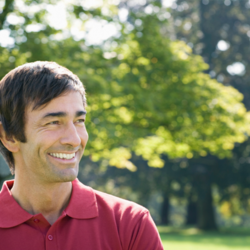 What was your reason(s) for accessing the Stop Smoking Service?
Had a CT scan with Lung Health Checks, they found an anomaly which turned out to be calcification of the arteries, they offered to refer him into Stop Smoking service, he says that had it been left to him to make the first contact he wouldn't have done it and before that he admits he had never really put any serious thought into stopping smoking.
Did you believe you could achieve quitting smoking?
Was quite nervous at first and says he did ignore the first couple of contact attempts from us, it was probably about 60/40 against stopping but he found going in hard and then weaning down has worked well for him
What products did you use to aid you? Dual therapy? And how helpful did you find them?
I had dual therapy, I used the patches and a mouth spray for the first 4 weeks and after the second product stopped being issued at week 4 I found an ecig helpful but I don't use this too much, if I need any further products after the course I will buy some.
As well as medication, did anything else help you to stop smoking and stay smokefree?
A few things have helped me on my journey, firstly my wife isn't concerned anymore and doesn't find my tab ends outside, the weekly calls and texts have been great and I have especially found myself looking forward to the calls from my advisor Lorraine as I didn't want to let her down and that helped me to stay focused on the task.
Did you use Client Zone or the Yorkshire Smokefree Website?
No I haven't really used these but I may still have a look at them to help me keep up with my quit.
Have you noticed any changes in your health since you quit?
I haven't really noticed any changes in my health but really my health has been ok anyway, I didn't even know about the calcification of my arteries.
How about any achievements that you couldn't have gained before you stopped smoking?
I went on holiday to Benidorm for 10 days and I didn't smoke at all, plus instead of spending money on duty free cigarettes I bought some new shirts, I have also had smaller achievements such as nights out and a day at the races all without smoking, something I have never done before!