Steve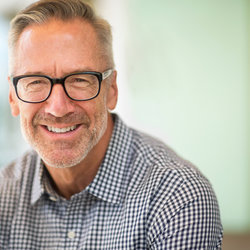 A huge well done to Steve from Barnsley, who after being approached by the service, refreshed his health, updated his lifestyle and got back out into nature without losing his breath. We caught up with him for a quick chat now that he is smokefree.
How did you link up with the service?
I had always said that in order to give up smoking I would need to be locked up in a cave somewhere, so (minus the cave) COVID was the optimum moment to start my quit journey. I contacted the service and they got back to me with my call back request.
Did you believe you achieve 4 weeks Smokefree?
No, I didn't. But like everything that's currently happening in the world, anything is possible. I did it, and completely surprised myself with my progress!
Have you used any medication to help you quit?
Yes, I used patches and Champix. I wouldn't have been able to stay smokefree in those early weeks without them.
Are there any other tools which helped your journey?
I really benefitted from telephone support, in low moments I could always talk to an advisor no matter where I was. I felt much less alone, less likely to return to bad habits, and less likely to start smoking again.
Since quitting, have you had any new achievements?
I've been hill walking as a way to become more fit while shielding from the virus, I never thought I'd be doing the things I used to enjoy when I was younger - but here I am!
Has lockdown had an impact on your quit?
I honestly don't believe I could have done this without lockdown as my incentive. The pandemic made no difference to the standard of care and support I received from the service, it was top notch.
If you could give advice to others wanting to quit just like you, what would you say?
Take action today, the pandemic is the best reason you'll ever have to focus on you and your own health.
---

If you feel inspired by Steve's story and would like our innovative support in order to go completely smokefree, then register for a Callback Request today.