Martine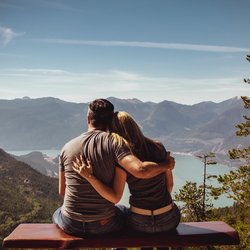 Power Couple
Martine and her husband quit smoking 6 weeks ago and are already enjoying the benefits over the added cash to their pockets!
Since joining Yorkshire Smokefree Calderdale, as a couple we have saved over nine hundred pounds in just 6 weeks, which is just CRAZY.
I would often purchase our cigarettes from either our local supermarket or corner shop, which are 50p per packet more expensive.
Local supermarket = £11 per packet per day x 2 for 6 weeks = £924 ………. WOW.
Since I have been made redundant we've not really seen the money, but we are luckily now in a position that we can pay the bills and get by.
I really don't know how we would have managed if we had not stopped when we did, which was only 21st October 2020.
We've already had the discussion with our daughter about the reality of being a smoker and what it means financially. Hopefully that will put her off being a smoker if the potential health complications don't!
Its crazy to think that each year on average we are spending eight thousand pounds on cigarettes as a couple. That's a car or nice holiday or two with the family.
I'm already looking for new employment and look forward to seeing the financial benefits of not being a smoker, and having the option to spend or save my hard-earned money for once.
If you want to be more like Martine, there are many ways we can help:
Quit online - https://yorkshiresmokefree.nhs.uk/pages/quit-online
Our online quit tool will allow you to create your own personal profile and will support you on a daily basis through your quit journey.
Telephone support - our advisors are on hand to answer any questions or provide additional support as you need it. You can call 0800 612 0011 (free from landlines) or 0330 660 1166.
Visit our frequently asked questions section to find out more: https://yorkshiresmokefree.nhs.uk/frequently-asked-questions