Diane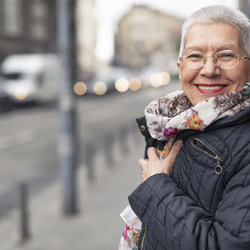 Congratulations to Doncaster resident Diane, who after 47 years as a smoker is now officially SMOKE FREE!
Diane successfully stopped smoking with the support of the Yorkshire Smokefree Doncaster Team. Working with advisor Jean, she accessed the service remotely (due to Covid restrictions) and attended regular telephone appointments.
After an initial discussion about health, lifestyle and previous quit attempts Diane opted to use nicotine patches to help her deal with any cravings and found them to be a really useful product.
Diane committed to a stop smoking programme with Yorkshire Smokefree as she recognised the harm tobacco was doing to her physically. She had real concerns about lung disease and in recent years had been noticing that simple tasks such as climbing the stairs were leaving her breathless. She also told us that staying healthy for her family was important and she had been inspired by her grandchildren. Cigarettes were also taking their toll financially; at around £12 per pack a 20-a-day habit was costing Diane over £4300 each year!
During the four week programme Diane and Jean stayed in close contact and we were delighted to hear Diane's kind words about her advisor:
My advisor Jean has been wonderful and I could not have done this without her. She has been supportive all the way. She even gave me some great tips to beat the cravings like rubbing toothpaste onto my gums and rubbing the patch as a reminder that I am now an ex-smoker.
Even though she has only recently quit tobacco Diane has noticed several benefits, both in terms of hear health, finances and overall sense of wellbeing. She is less "breathy", coughs far less and is walking a good 15,000 steps per day. She has more money in her pocket (which she is enjoying spending on the grandchildren) and her home now feels "really nice".
We asked Diane what she would say to any smoker who finds themselves in her position and wants to quit. Here are her wise words of advice.
You can quit, you just need the right state of mind. If I can do it anyone can.
Congratulations on your successful quit, Diane. Your advisor Jean and the entire Yorkshire Smokefree team in Doncaster are really proud of you!
(image for illustration purposes only)