You Quit, Your Way with Yorkshire Smokefree
Published at 12 October, 2017.

Did you know that smokers are 33% more likely to miss work than non-smokers? They also take more breaks and are absent for more days than their smoke-free colleagues.
Yorkshire Smokefree, run by South West Yorkshire Partnership NHS Foundation Trust, can help you break the habit so that you're well at work. They've got a range of support on offer meaning you'll find a way to quit that works for you. So don't give up the day job – give up smoking instead.
Declan's story
Declan Brewer is a client administrator at the Laura Mitchell Health and Wellbeing Centre. He gave up thanks to expert help and advice from Yorkshire Smokefree.
"I started smoking when I was 13 years old. Almost every smoker would like to give up, but when you've been smoking for around 40 years it's hard to break the habit. You know you should stop, but you make up excuses as to why you can't do it just now.
"I used to work in substance misuse services. Often I'd advise clients who wanted to quit cigs to seek help from Yorkshire Smokefree. At that time it didn't worry too much about the fact that I was a smoker. To be honest, it was quite a challenging role, helping clients with some complex needs. The cigarettes helped me de-stress.
"What changed it for me was moving jobs to a mental health setting where I had to escort service users outside for cigarette breaks. Just seeing how badly they needed the cigs, how addicted they were and the affect they had on them got me thinking. It bothered me how people could be so reliant on something so bad for their health.
"Soon after I moved jobs again to an administrative role at Laura Mitchell, based in the same building as the Yorkshire Smokefree team. It was at that point I decided to take action so I asked Smokefree if I could come and see them about giving up. I'd made numerous attempts before and quit for 18 months previously but this time I was determined to pack it in for good.
"The team were great giving me fantastic support and advice. I had weekly appointments where I had my carbon monoxide levels checked. Seeing the difference each week kept me motivated and focussed on giving up. I used patches and occasionally nicotine gum to wean myself off my addiction.
"I've been smoke free for 470 days and counting. So far I've saved £3,479. I haven't put the money in a jar and saved it up that way, instead it's gone on things like home improvements. The extra cash also paid for a new addition to the family – a Russian Shepherd puppy called 'Baloo'.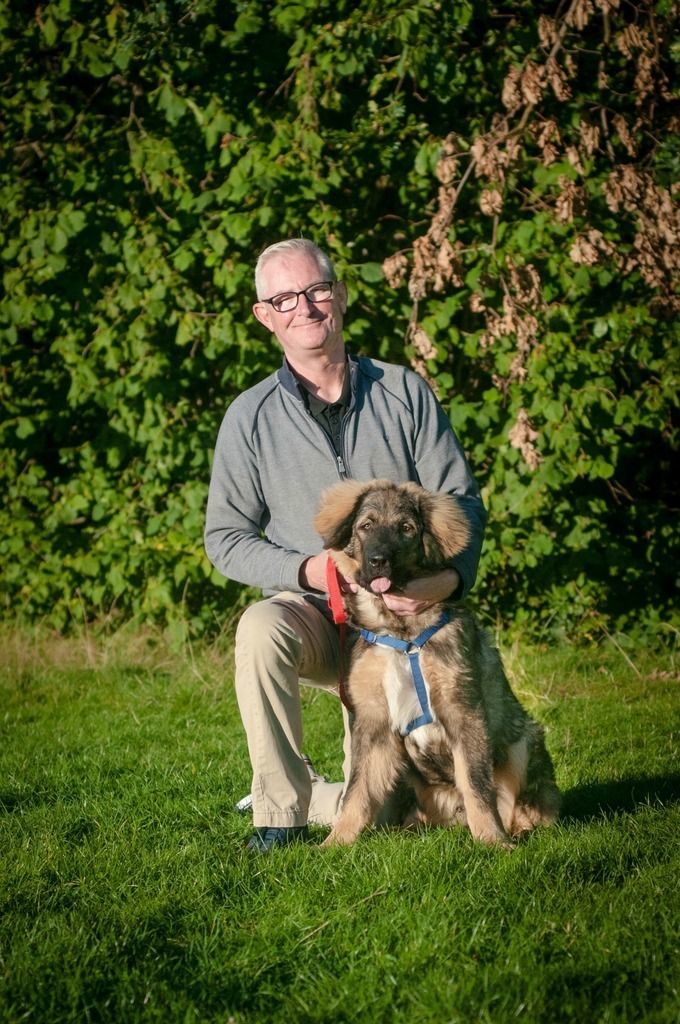 "After quitting myself I completed smoking cessation training and did a secondment with Yorkshire Smokefree. It was fantastic being able to help people quit, sharing my own insights and lived experience.
"So what's my advice to anyone who is thinking about quitting cigarettes? Well, first of all you have to really want to break the habit. Then you need to recognise that there's no such thing as a good time to quit – you can always invent a reason to keep smoking. If you stop even for a month, a week or even a day that's an achievement! It can take a lot of tries to stop but it's worth it."
Give the team a call!
To speak to an advisor call Yorkshire Smokefree on 0800 612 0011 (free from landlines) or 0330 660 1166 (free from mobiles).
We offer telephone and face-to-face support sessions. There are lots of ways to give up smoking and there is help to find a way tailored to each individual's specific needs. 
Some clients may get free nicotine replacement therapy or Champix depending on eligibility.