Yorkshire Smokefree Wakefield enjoy a Busy Stoptober
Published at 08 November, 2018.

The Wakefield stop smoking team have been out in force for Stoptober, informing smokers on the service and how we can help them quit for good. Here's a look at what they have been up to, both for Stoptober and beyond.
Pinderfields Hospital
Wakefield-based Stop Smoking Advisors Helen and Fazila have been encouraging smokers to quit at Pinderfields hospital and have been carrying out CO readings and giving out information to visitors and staff alike.
One lady who visited the stand said she was happy to see us there as she had recently quit but was having a difficult day craving and found the information on the stand helped to push her on and keep motivated to quit.
It was great to see new people signing up to the service and making the commitment to quit for good.
Our service doesn't start and end at Stoptober, so let us introduce you to your Pinderfields Hospital stop smoking team.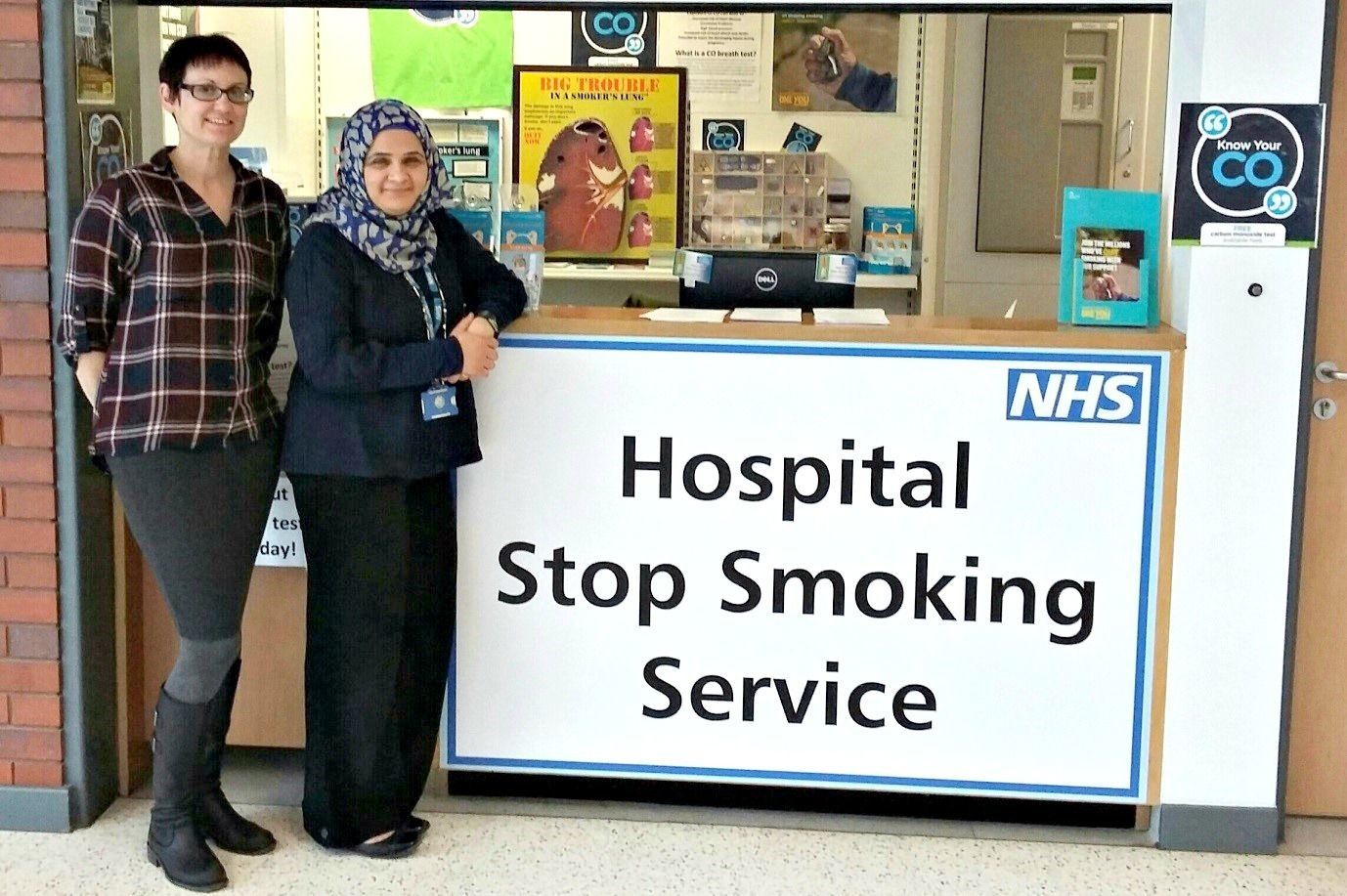 Helen Varley & Fazila Nadat are your hospital advisors, based at Pinderfields Hospital. They are based in the atrium at Pinderfields on Level B, next to the restaurant entrance.
They can be contacted on 01924 541286 and you can email them at stop.smoking@midyorks.nhs.uk.
Wakefield College Event
This event was to promote the service at Wakefield College Fresher's Week
Both Sally and Lynn mingled with the students, some of the tutors and other stall holders. Lynn did numerous carbon monoxide readings which generated a variety of reactions. They then had to explain that carbon monoxide was not something unique to smokers only and explained how it can affect anyone (eg home appliances etc).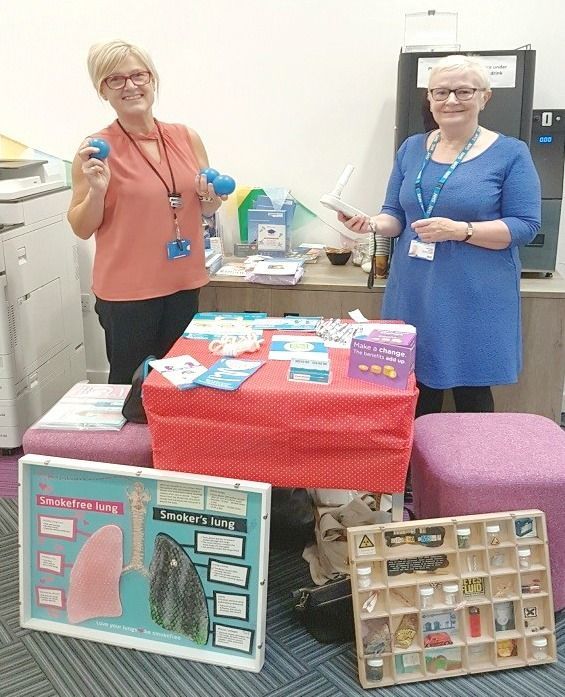 The Yorkshire Smokefree team are here for you throughout the year; not just Stoptober. Whenever YOU decide to quit smoking we are here to help. For more information call us for free on 0800 612 0011 (from landines) or 0330 660 1166 (from mobiles).