Yorkshire Smokefree Supports World Lupus Day
Published at 05 May, 2020.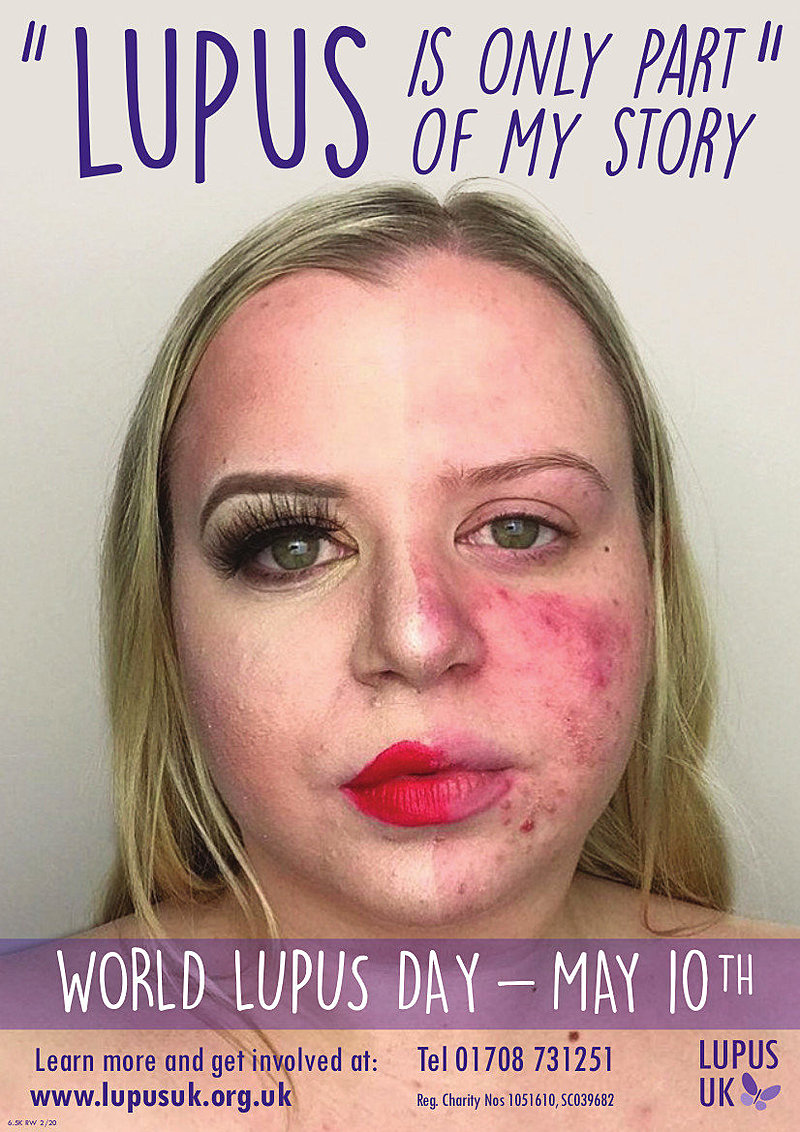 Here at Yorkshire Smokefree we are proud to support World Lupus Day 2020, an annual event brought to you by Lupus UK, a network of some 500 million people worldwide who are living with lupus. They aim to join forces with families, researchers, doctors, government leaders and caring people just like you to help them fight the severe autoimmune disease and its devastating impact - ultimately securing a much higher quality of life for all lupus sufferers by raising awareness, funds and knowledge about the cause.
Every year there are a variety of ways you can get involved, this year is no exception! You can host a virtual coffee morning on or around May 10th, you can become a fundraiser in a variety of easy ways, make a purchase on their clothing shop and wear purple for the day to represent their cause, follow them on their social media channels and share posts with your friends and family, you can also adopt a hospital here or put up a poster currently available to print or given free with a copy of their News and Views magazine.
Lupus affects principally the kidneys and the skin, as well as the heart, lungs and brain. The main trigger of lupus is hormonal activity, often triggered after childbirth, at the menopause or during puberty - usually in women between the ages of 15 and 55. This causes the immune system to produce far too many antibodies which circulate through the bloodstream, causing inflammatory reactions.
A wide range of research studies suggest a clear link between smoking and lupus, with evidence that smoking complicates and accelerates the ill effects of the disease, lowering the effectiveness of relevant medications. With an increased risk of heart disease due to narrowed blood vessels and reduced blood flow, an increased risk of people with lupus nephritis progressing to end-stage kidney disease more quickly, a contribution to the effects of Raynaud's phenomenon in lupus patients, making mild cases worse and ultimately causing damage to fingers and toes, respiratory infections like pneumococcal pneumonia and chronic bronchitis, even in cases of passive smoking, changes to the liver resulting is less metabolization of drugs, interfering with medication like hydroxychloroquine and chloroquine, as well as development of diabetes and poor healing times exacerbated by smoking.
The best method of risk prevention for your or a loved one's lupus complications is to make a permanent lifestyle change and quit smoking.
Yorkshire Smokefree has got you covered, offering a free, friendly and confidential service with expert NHS support to provide behavioural therapy and guidance, whether or not you've tried to quit smoking before. We bring you one to one and group counselling, telephone assistance and a pioneering online quit program with interactive tools personalised. Having helped thousands of people with lupus and a range of other health issues become successfully smoke free, we make every step of your quit journey as smooth as possible, using all our expertise to draw up a unique full-stop plan for you.
It's never too late to lessen your symptoms and put the focus back on your wellbeing, especially for people living with lupus, their friends and family. If you'd like to take back control of your future, get in touch for a Callback Request today.