World Lupus Day
Published at 10 May, 2021.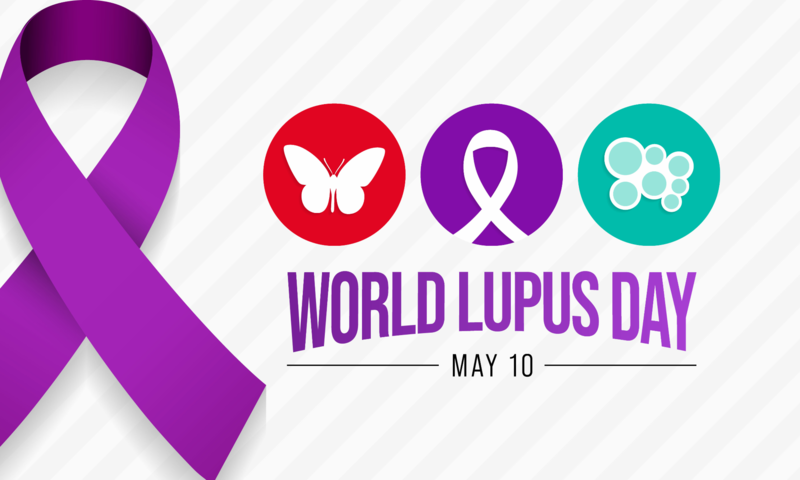 May 10th is a dedicated World Lupus Day. Lupus is a serious life-altering and fatal disease that requires in-depth understanding and support for the affected persons.
Lupus is an inflammatory disease / autoimmune disease that occurs when the body system attacks its own tissues and organs. Inflammation resulting from this may affect various body organs including the skin, kidneys, brain, blood cells, lungs, heart and the joints.
Diagnosing lupus is often difficult as its symptoms mimic those of other common ailments, however a major sign of this condition is a facial rash that resembles the wings of a butterfly. Other signs and symptoms include:
Shortness of breath

Persistent chest pains

Joint pain, swelling and stiffness

Fever and fatigue

Fingers and toes turns blue when exposed to cold

Headaches, confusion and some memory loss.
Lupus vasculitis can cause narrowing of blood vessels and reduced blood flow to tissues and organs. Smoking narrows blood vessels and worsens the blood supply. Antibodies found in people with lupus may increase the risk of serious blood clots and stroke.
There are many ways we can help:
Quit online - https://yorkshiresmokefree.nhs.uk/pages/quit-online
Our online quit tool will allow you to create your own personal profile and will support you on a daily basis through your quit journey.
Telephone support - our advisors are on hand to answer any questions or provide additional support as you need it. You can call 0800 612 0011 (free from landlines) or 0330 660 1166.
Visit our frequently asked questions section to find out more: https://yorkshiresmokefree.nhs.uk/frequently-asked-questions