World Heart Day
Published at 27 September, 2021.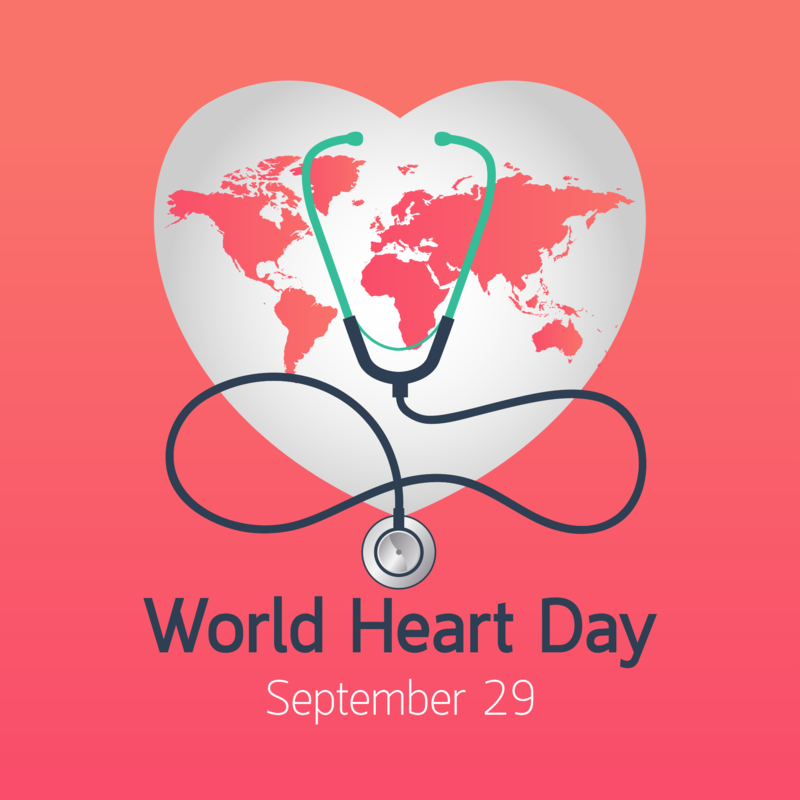 World heart day falls on 29th September.
Cardiovascular disease remains the world's number one killer, resulting in 18.6 million deaths a year. It has many causes: from smoking, diabetes, high blood pressure and obesity, to air pollution, and less common conditions such as Chagas disease and cardiac amyloidosis.
The 520 million people living with cardiovascular disease have been more at risk of developing severe forms of COVID-19 with many being afraid to attend routine and emergency appointments, and have become isolated from friends and family.
This year on World Heart Day, the campaign is all about asking the world to Use Heart To Connect.
Use Heart To Connect is about using your knowledge, compassion and influence to make sure you, your loved ones and the communities to live heart-healthy lives.
Cardiovascular disease is a class of diseases that affect the heart or blood vessels. More people die from CVD worldwide than from any other cause: over 18.6 million every year.
The risk factors include:
Cholesterol

Diabetes

Physical Inactivity

Tobacco
Globally, more than 1 in 10 cardiovascular deaths are caused by smoking. Around 1.2 million deaths are due to exposure to second-hand smoke.
Smoking or chewing tobacco damages blood vessels, temporarily raises blood pressure and lowers exercise tolerance. By lowering the oxygen our blood can carry, tobacco use increases the risk of bloods that can also lead to stroke and sudden death.
After one year of quitting smoking, the risk of coronary heart disease is about half that of a smoker's risk and after 15 years the risk of coronary heart disease is that of a non-smoker.
There are many ways we can help:
Quit online - https://yorkshiresmokefree.nhs.uk/pages/quit-online
Our online quit tool will allow you to create your own personal profile and will support you on a daily basis through your quit journey.
Telephone support - our advisors are on hand to answer any questions or provide additional support as you need it. You can call 0800 612 0011 (free from landlines) or 0330 660 1166.
Visit our frequently asked questions section to find out more: https://yorkshiresmokefree.nhs.uk/frequently-asked-questions