Sick of snoring? Quit smoking!
Published at 26 April, 2019.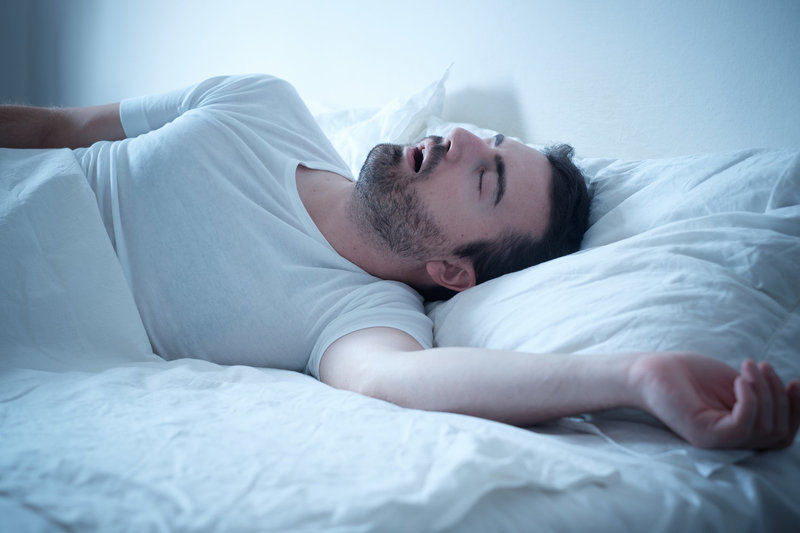 This week is National Stop Snoring Week and we're raising awareness around smoking and snoring.
Did you know?
Cigarette smoke irritates the lining of your nasal cavitiy and throat causing swelling and catarrh*.
If the nasal passages become congested it is difficult to breathe through your nose because the airflow is decreased, increasing the likelihood of you snoring. The more cigarettes you smoke, the more the congestion increases.
Passive smoking can cause inflammation of the nose and throat passages too, increasing the risk of snoring. This means that children of parents who smoke are more likely to be affected by snoring than children of non-smoking parents.
(*Catarrh is excessive discharge or build-up of mucus)
Snoring is often linked to lifestyle, and there are some simple changes you can make to help prevent it.
As well as quitting smoking, you can also help reduce your snoring by maintaining a healthy weight, sleeping on your side, avoiding alcohol before bed and keeping your nose clear. Find out more on the NHS website.
If you're a smoker and your snoring is preventing you or your partner from getting a good night sleep, it's time to quit. Yorkshire Smokefree is here to help. We provide services across South West Yorkshire to help you to stay smokefree for good. To arrange a chat with one of our friendly advisors, call us today on 0800 612 0011 (FREE from landlines) or 0330 6600 1166 (FREE from most mobiles).
Alternatively, if you'd rather someone called you back, fill in your details hereand a member of our team will be in touch as soon as possible.