Halifax RLFC and Yorkshire Smokefree Calderdale support the Breathe 2025 campaign!
Published at 11 February, 2019.

Yorkshire Smokefree Calderdale are working in partnership with Halifax RLFC to promote the Breathe 2025 initiative.
Breathe 2025 aims "to see the next generation of children born and raised in a place free from tobacco, where smoking is unusual".
Yorkshire Smokefree Calderdale staff attended a match day dinner and spoke to a room full of match day sponsors and members of the public about the importance of the Breathe 2025 campaign, encouraging everyone to make a pledge of their own.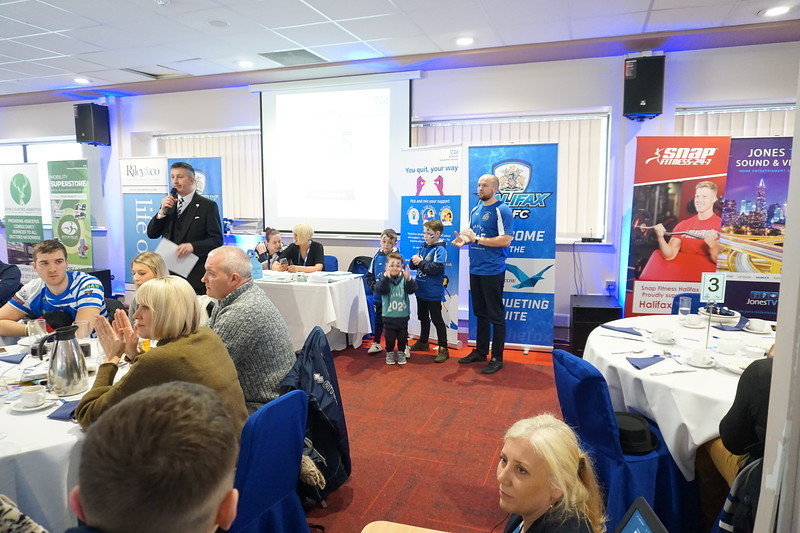 Halifax RLFC have pledged to support the smokefree vision and help spread the word among young people via social media, you can follow them on Facebook and Twitter.
Members of Halifax RLFC are undertaking Very Brief Advice in Stopping Smoking training delivered by Yorkshire Smokefree Calderdale, these Community Champions will then be able to help people find out how they can access stop smoking support in Calderdale.
Find out more about the Halifax RLFC support of the Breathe 2025 campaign by visiting their website.
Visit the Breathe 2025 campaign website and make a pledge today.