Diabetes Awareness Week
Published at 14 June, 2021.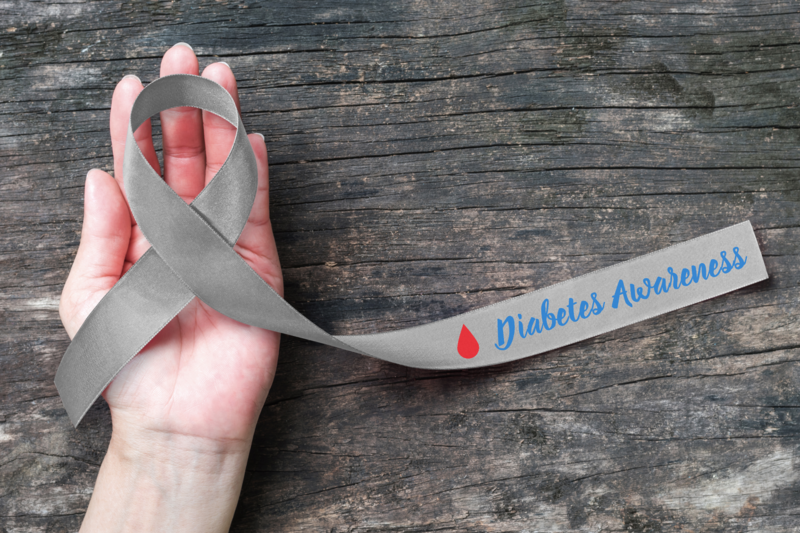 Diabetes week is a recurring event every year to make more people aware of diabetes. This year's theme is for those who have been diagnosed with diabetes to use their voices and share their stories and runs from 14th - 20th June.
There are many types of diabetes. The main two types are type 1 diabetes and type 2 diabetes and they are two totally different conditions. Type 1 diabetes is an autoimmune condition whereas type 2 diabetes can be considered an intolerance to sugar, or insulin resistance.
Type 2 diabetes is much more common than type 1 and tends to develop gradually as people get older, but more and more people every year are being diagnosed at a much younger age.
Type 2 diabetes is closely linked with:
Being overweight, especially if you carry weight around your middle

Being physically inactive

A family history of Type 2 diabetes
The signs and symptoms of Type 2 diabetes include:
Often very thirsty

Peeing more than usual, particularly at night

Often very night

Losing weight unexpectedly

Having blurred vision

Having genital itching or regular episodes of thrush

Noticing that your cuts or wounds heal slowly
Reducing sugar has been demonstrated to help place type 2 diabetes and prediabetes into remission. Reduction in sugar has been demonstrated to help people with type 1 diabetes also. It is important to speak to a doctor before taking these actions as it could seriously affect your sugar levels and end up too low.
Smoking can be especially risky if you have diabetes. The nicotine in cigarettes makes your blood vessels harden and narrow, curbing the blood flow around your body.
Get involved with Diabetes week and the follow the hashtag #DiebetesStories where there will be social media takeovers, live Q&As and more. If you have diabetes, why not share your story with the hashtag #DiebetesStories whether that's through art, music, poetry, creating your own film, or just chatting with a friend.
There are many ways we can help:
Quit online - https://yorkshiresmokefree.nhs.uk/pages/quit-online
Our online quit tool will allow you to create your own personal profile and will support you on a daily basis through your quit journey.
Telephone support - our advisors are on hand to answer any questions or provide additional support as you need it. You can call 0800 612 0011 (free from landlines) or 0330 660 1166.
Visit our frequently asked questions section to find out more: https://yorkshiresmokefree.nhs.uk/frequently-asked-questions