5 Minute Coffee Break - Don't Give Up Giving Up!
Published at 14 June, 2021.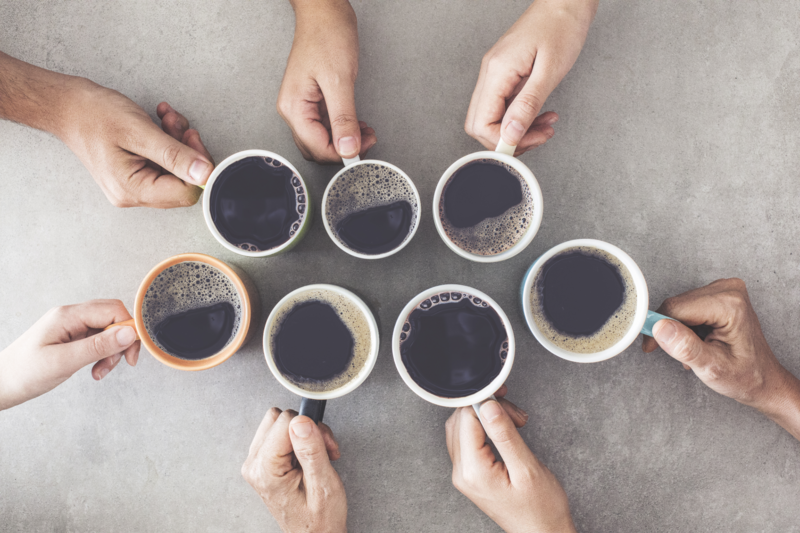 Have you been giving yourself a hard time for relapsing and starting smoking again? Let`s take 5 minutes with a coffee to talk it through and you will be able to identify why you relapsed and see how you might prevent it happening again.
Let us look at the positives first. You wanted to give up tobacco and gave it a go. You may have been quit for five days or five weeks, but you were still quit! Let`s celebrate this and know that you can do it and with a little planning you can learn from your experience. Nothing has been wasted and five days quit is still positive but if you take a little time to identify what you did in those five days to help you stay smoke free and what you can do differently next time to avoid relapsing, you are already equipped for your next stop smoking attempt. It is often useful to revisit the reasons why you want to quit smoking and write them down, for example for your own health, for financial reasons or because your partner is quitting too. Everyone will have a list of reasons and goals why they want to stop smoking and focusing on these when we are struggling can help.
Distinguishing between relapse and a blip or slip up is also important. If it was a slip up after you had quit and you are back to being smoke free that`s great, but let us not overlook the slip up and see if we can use it for the next time we have the same trigger. What was that trigger? It could have been out in the garden with the sun shining and a drink in hand or visiting family or friends who smoke who you haven't seen for a while because of COVID restrictions and the temptation to have a cigarette is enhanced. Plan for the next time you meet them by asking them not to smoke around you and not to offer you tobacco or meet them in a different place where smoking is not allowed. Wear your nicotine patch if you are on the patch programme or take some oral nicotine replacement with you so you feel more in control of your cravings and triggers and reach for this if you feel tempted. Simply having mints or chewing gum in your pocket can help too. Be your own person and remember the reasons why you have quit that are important to you and you will be more likely not to repeat the slip up with a little forethought and planning. Blip`s and slip up`s do not have to result in relapse and it is possible to get back on track and stay smoke free as long as you use the experience for next time to handle your triggers in a better and different way.
If you have been challenged too much and have relapsed and you are back to being a smoker then it is also possible to start your quit attempt again without imposing angst and guilt upon yourself. How often have you said that you've let yourself down or let other people down because you have relapsed? The main thing is you want to try again and rather than seeing it as failure look at your quit attempt as a positive learning experience for your next try and you will be more likely to succeed. Just being aware of why it was hard for you last time can make all the difference to your new quit attempt. Awareness and understanding of why you smoke and what triggered you to smoke is the key to being successful in your next quit attempt. If stress is your trigger, then try and get help with learning to deal with stress in a better and healthier way than reaching for the tobacco. Enlist in some online Yoga classes, learn about breathing techniques or download a stress busting app. Remember the stress will still be there long after the cigarette has been smoked. Whatever your trigger, be it stress, boredom, loneliness and isolation, food, coffee, tricky or risky situations like socialising, if you can identify it, talk about it with understanding friends who have quit and see it as a positive learning tool for your next quit attempt you are more likely to be successful and not GIVE UP GIVING UP!