Su Fereday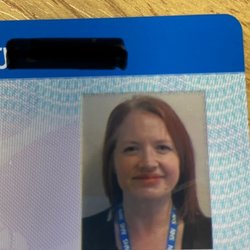 I was offered a position as an Admin Officer for Doncaster Smokefree and stopping smoking was one of the conditions of employment.
I had already been thinking about stopping smoking so I believed I could achieve becoming smokefree.
I did try multiple products but what helped me most was the support and encouragement from staff who are now my colleagues.
I am very stubborn so if I say I am going to do something I will, this helped me to quit and stay smokefree.
As it was over 4 years when I used the service, I didn't use the web page.
Since quitting, I am fit as a fiddle, I now exercise for several hours per week and I have lost weight since quitting as I am a lot more active.
Since quitting, I have gained a lot more confidence in myself, I have taken part in a dance based show and of course I have worked for Smokefree Doncaster for over 4 years, something I could not have done as a smoker.
I accessed the service face to face which was a great way to get to know my now work mates.