Leah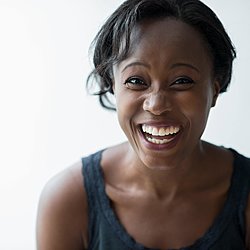 Leah from Sheffield changed her lifestyle and her finances when she decided to quit smoking, she is sure to inspire many others just like her. Here is her story.
Leah started smoking at the age of 16 years of age, during what she calls her "teenage rebellion." She continued smoking up to 15 cigarettes a day for 10 years but finally she decided enough was enough, for the sake of her own health, happiness and financial stability.
She researched the support available to access in her area through the Yorkshire Smoke Free website. She opted for fortnightly sessions with her Smoking Cessation advisor, who she feels provided excellent care during her full-stop journey. This support and camaraderie is something she could not recommend enough to other quitters.
In conjunction with her Cessation therapies Leah opted to use Champix to control her cigarette cravings.
Leah's lifestyle has improved markedly since quitting, she has an increased sense of smell and taste, as well as better overall lung capacity. Having taken back control of her finances she is now learning to drive - something she would not have been able to afford had she continued to spend £70 per week on cigarettes. "I feel better in every way since quitting!" She smiles. With her newfound savings Leah is planning to get married!
Her advice to those who might take up smoking in future is "it's just not worth it."
If you feel motivated by Leah's journey, take the next step and arrange a
Callback Request
today.