James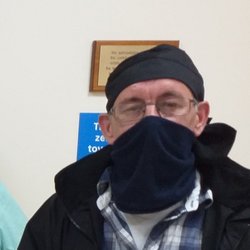 What was your main reason for accessing service? e.g health, financial, COVID -19 or other.
Money was tight and was bored during lockdown so quit
Did you believe you could achieve 4 weeks Smokefree?
Yes
Have you used stop smoking medication to help you quit?
Quickmist
How helpful did you find it? Found them really helpful.
Easy to use, really helped with cravings, bought some mints as well.
Apart from medication, what else helped you to quit and stay smokefree?
The feeling of feeling better and better moods
Did you visit the Yorkshire Smokefree Webpage?
Yes
Has your health improved since you quit and if so, in what ways?
Better breathing and I have gained healthy weight, better mental health and wellbeing.
Other than health, have you achieved anything since quitting that you couldn't do whilst smoking?
I have given much of my stop smoking money to frontline workers, the presentations I presented were attended by Tommy Joyce MBE an ex boxer, Graham Oliver from Saxon an ex singer with Elton John, AC/DC
Has the current lockdown helped with your quit or has this made quitting harder?
It helped me get out of the house
What have you found helpful accessing the service via the Telephone?
Very helpful
I feel I have done really well in becoming smokefree, I have been so busy providing thoughtful things for the community and I am now doing a lot of volunteering work and have forgotten about smoking!