Susan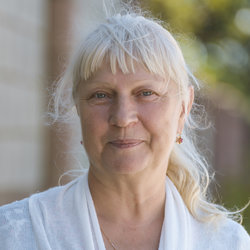 Here's to another wonderful success story! Congratulations to Susan for becoming smoke-free; with support from her family and Yorkshire Smokefree, she has managed to kick her habit! Here's her story…
I didn't start smoking until I was around 35 and would just have a casual cigarette with friends on nights out but before I knew it, I was smoking a whole packet of cigarettes a day; fast forward 30 years I took to decision to finally stub out for good.
I reached out to my local Yorkshire Smokefree service in Barnsley, where I received a warm welcome and one-to-one support. This, teamed with the support of my family and my own determination, helped me reduce my intake until eventually I stopped completely.
I particularly enjoyed being able to speak with cessation adviser to talk through my problems, the support I received was 10 out of 10!
Since quitting it's great to wake up fresh in the morning without coughing and spluttering for the first hour of my day. My favourite thing since quitting is that I have my sense of smell and taste back! I feel free from constantly thinking about cigarettes and worrying when I'm next going to have chance to have a smoke. Plus, on top of that I'm saving over £70 a week!
Looking back, if I could tell myself one thing when I started, it would be to just don't do it!