Susan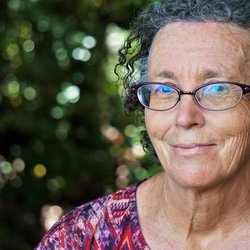 Susan, age 63, realised whilst going through her smokefree journey just how much money she was spending on cigarettes a week.
Since I quit smoking, I've come to realise just how much smoking was costing me!
At the beginning of my quit, I recognised that within my purse, I still had a ten-pound note from whenever I had last withdrawn a sum of money. Even though this isn't uncommon for me to have money, it made me think that normally this would have been spent without question on cigarettes, thats £70 a week and I'd have nothing to show for it.
I managed to keep this £10 note for nearly 4 weeks before spending it on something other than cigarettes I'm glad to report!
For me, I used this £10 note as a benchmark to keep focused during those difficult few weeks during the start of the program.
I'm now 4 weeks quit and going strong.
There are many ways we can help:
Quit online - https://yorkshiresmokefree.nhs.uk/pages/quit-online
Our online quit tool will allow you to create your own personal profile and will support you on a daily basis through your quit journey.
Telephone support - our advisors are on hand to answer any questions or provide additional support as you need it. You can call 0800 612 0011 (free from landlines) or 0330 660 1166.
Visit our frequently asked questions section to find out more: https://yorkshiresmokefree.nhs.uk/frequently-asked-questions