Sarah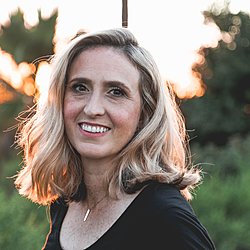 Be a successful quitter just like Sarah, who changed her lifestyle and her mindset to begin 2020. Here is her inspiring full-stop journey.
Sarah first started smoking at the age of 23 during nights out with her friends, who were all smokers at the time. On average she was smoking 6-10 cigarettes per day for several years.
She finally decided to stop smoking in order to pursue a more healthy and active lifestyle. Sarah attended smoking cessation support at her local GP surgery, in the form of weekly appointments for a total of 12 weeks. She was able to access all the professional support she needed, Sarah found this support excellent and extremely helpful - without it she doubts she would have made such progress.
Aside from using over the counter Nicotine Replacement Products Sarah found remaining positive was a major factor which helped her stay motivated on a daily basis.
Since quitting she has greater lung capacity than she did and has noticed a drastic improvement in her overall health and wellbeing, something she sadly lacked when smoking.
Sarah has saved over £180 in just a few months and plans to treat herself to a whole new wardrobe. She would urge anyone thinking of quitting cigarettes to "never touch them as they control you, you don't control them."
---
If you feel inspired by Sarah's story and would like support in quitting, register for a
Callback Request
today.