Peter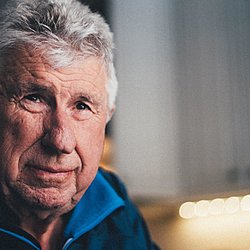 Peter ended the habit of a lifetime and revolutionised his willpower, proving it's never too late to change your lifestyle. Here is his inspiring story.
Peter began smoking at just 10 years old as all his friends were smoking, creating a culture of peer pressure and negative influence. His habit lasted 46 years during which time he smoked more than 30 cigarettes a day.
He decided to start his full-stop journey because he was suffering increasingly severe breathing difficulties. After contacting the Yorkshire Smokefree service he chose to access regular telephone support from our experts which he rates as "extremely helpful" and "10/10."
Over the counter medication, Champix was a key tool which allowed him to control his cravings and manifest a new willpower in the long term, ultimately changing his overall lifestyle.
Since quitting Peter has found breathing much easier during everyday activities and increased physical exertion. His pockets are no longer feeling the financial pinch, he is now able to save the money he previously spent on cigarettes.
When asked his advice for his younger self and his friends he says "Alas my myself and my friends were fools, I would tell myself not to smoke."
---
If you found Peter's story inspiring and would like to get in touch for a Callback Request do so today.