Heather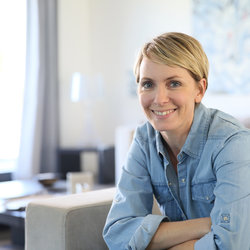 The main reason I accessed the service was for health reasons, I suffer with COPD and I needed to improve my health,
I knewI could achieve 4 weeks smokefree because I knew I had to do it for my health as I really scared myself, My mind was made up, it was now or never.
I used patches and an inhalator to help me quit, although for me I found the patches to be brilliant.
The patches were very helpful, I could tell that they were working.
Apart from the medication, my family helped me quit. They gave me the motivation to stay stopped, my grandchildren especially. I didn't want them to see my puffing and panting all the time. I wanted them to know that I am ok.
I also used sweets to stay smokefree.
I have good and bad days in terms of my health being improved with my COPD but it's not getting worse so stopping has helped.
I haven't achieved anything else but the achievement of stopping smoking itself is a big thing for me as I had really scared myself and needed to do it.
The previous lockdowns actually helped as I didn't smoke as much in these time periods.
I found the ease of use accessing the service via the telephone helpful. Knowing I can call the service if I need help and support. Not having to go out as it can all be done over the phone. I have found it very helpful.
All the staff I have dealt with in the service have been brilliant. Helpful and friendly. I really couldn't have done this on my own without their help.
If you have thought about stopping, go for it! The help is there for you, just take it, say yes, it is possible!