Gary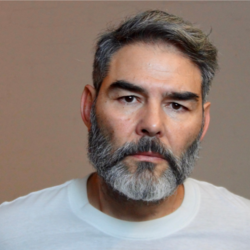 What was your reason(s) for accessing the Stop Smoking Service?
Used it 3 times before and found it very helpful
Did you believe you could achieve quitting smoking?
Yes, after I spoke to an old guy who stopped cold turkey in the 70's when there was no NHS help available. He said "don't have one cigarette" and I stuck to this.
What products did you use to aid you? Dual therapy? And how helpful did you find them?
The products helped too.
As well as medication, did anything else help you to stop smoking and stay smokefree?
The staff at Doncaster were great, very supportive especially Lorraine.
Did you use Client Zone or the Yorkshire Smokefree Website?
I used the NHS smoke free app. Today, it tells me that I have been stopped for 4 years, 10 months and 29 days. Also, I have saved £17,946 (and to be honest, I was smoking more when I was out with the lads so that is a low estimate on how much I have saved.) It also tells me that I have not smoked 35,893 cigarettes. That's crazy!
Have you noticed any changes in your health since you quit?
I feel great especially because "I am no longer doing damage to everything in my body." Working out in the gym is easier too now.
How did you access the service? Face to Face? Telephone?
Face to face and telephone. The flexibility is useful.