Dennis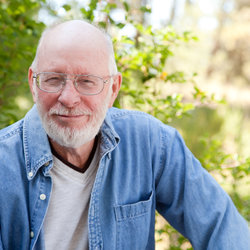 Dennis struggled to quit by himself so reached out to Yorkshire Smokefree. Read his story and get inspired!
Dennis began smoking at the age of 13 and slowly the amount he was smoking crept up to the stage where he was smoking, for a few years, 120 cigarettes per day. Dennis remembers he started smoking due to peer pressure and 'it was what everyone did' back then. When Dennis signed up to the 12-week Yorkshire Smokefree Quit programme he was smoking around 15-20 per day.
Dennis attended one-to-one support sessions with a Yorkshire Smokefree advisor at his local GP surgery, with the help of the advisor and medication Dennis is now a non-smoker. Dennis feels the support he received was excellent and the advisor was 'very, very, very' supportive. Having used allsorts to try and help him in the past, Dennis believes what worked best for him was the support of the trained advisor and a prescription of Champix.
Since stopping smoking, Dennis has noticed his persistent cough has eased and he feels so much better in himself and highly recommends the service to any smoker who is thinking about stopping smoking.
If you feel inspired by Dennis' story and would like support in quitting smoking, register for a Callback Request today.