Alan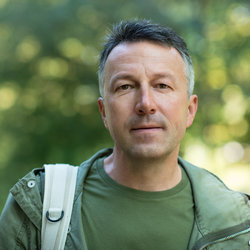 The main reason I accessed the service was because of my health, I suffer with COPD and have been referred to the service from the hospital after being admitted with a flare up of my COPD and not being able to breathe.
I didn't believe I could achieve 4 weeks smokefree, I have never been able to before, I had a previous attempt and failed.
I used patches and mouth spray to help me quit. It helped with the stronger cravings in the first couple weeks and getting over the period of withdrawal symptoms from not smoking.
I was terrified that I couldn't breathe, the scare of this helped me to quit smoking.
I am still getting out of breath but I believe it's a temporary effect from quitting smoking and believe it will get easier and it's a withdrawal from not smoking.
I have saved a lot of money from quitting smoking.
The lockdown and covid has made it harder, I wasn't able to work and keep fit which could have helped with my health.
I found accessing the service via the telephone really easy, everything was explained to me about the service over the phone. It has made it easier to access the medication through the e-voucher system.