Trudy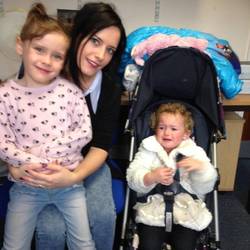 Congratulations to Trudy who quit smoking on the 28 May 2015!
Since becoming smokefree, Trudy has managed to save an incredible £45 each week and this has encouraged her to save even more.
Last week, she passed her driving theory test – well done! And is now taking driving lessons weekly. With the money she is saving from stopping smoking, Trudy has her sights set on buying a car, and told us she would be going to look at one she likes this weekend – something she never thought possible.
One of the best things about quitting smoking for Trudy, is that it has encouraged her to change her lifestyle. Currently, she is a mum of two, with children aged 5 and 18 months and she also has one on the way. With two becoming three next January, becoming smokefree will have a huge benefit on all of the family.
It's fantastic to hear how well another quitter is doing! We wish Trudy all the best on her smokefree journey and good luck with the driving!