Teresa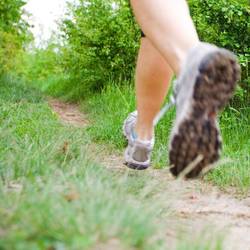 After a recent health scare, Teresa knew she needed to stop smoking. She sought the help of our Doncaster team. Here's her story:
What made you decide to join Yorkshire Smokefree?
I thought I was having a heart attack, went to the doctors and afterwards he signed me up to Yorkshire Smokefree. I knew I was addicted to smoking and needed to stop.
What has the reaction of the Yorkshire Smokefree team been to your situation?
I loved the telephone consultations, they have been brilliant for me.
What were the most positive changes you made to your lifestyle?
Stopping smoking has motivated me to make several positive changes to my lifestyle such as signing up to slimming world, signing up for the Great North Run and raising money for the British Legion. I now also walk to work.
What did you find most difficult? And how did you overcome it?
Giving up in the first place was the most difficult but I knew it was something I needed to do for myself.
What health benefits / improvements in your life have you had since stopping smoking?
I can get up a flight of stairs without getting out of puff! I'm much more active and also have more motivation.
How has stopping smoking changed your life?
I feel wonderful and smell much better.
Has anything in particular helped you through your problems? (e.g. attending a support group, exercise, volunteering, art, gardening etc.) Can you tell us more about this?
Doing more exercise has helped.
Is there anything you feel particularly proud of, that you may not have been able to do before you received support from Trust services?
I couldn't have trained for the run, I also have spare money now to decorate.
Is there any other information that you think is important to your story?
People should know- you can do it, it's hard but you can if you want to.
Well done Teresa, your quit advisor Lorraine is very proud of you!