Swinton Insurance Calderdale
Swinton Insurance Company based in Mixenden, Halifax made contact with Calderdale Specialist NHS Stop Smoking Service to discuss running an in-house stop smoking group for their staff.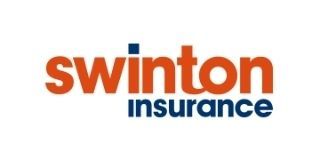 They had recently lost a valued member of their staff to heart problems and felt they wished to do something positive to help others in their organisation to stop smoking. They also recognised that a high percentage of their staff were smokers and felt as a lot of their staff work shifts it must be difficult for them to access the service out of their normal working hours.

A staff member had successfully stopped smoking with the support of the Stop Smoking Service. So Swinton felt confident that the Calderdale Stop Smoking Service was the right organisation to get involved.
The Workplace Stop Smoking Specialist visited the site to meet with Human Resources to discuss their options. It was decided that they first needed to establish if staff wanted to quit and the numbers willing to be involved in an in-house group.
A date was arranged at an appropriate time to go on site to meet with staff and explain what the service could offer them. After the initial meeting it was established that there were more than ten interested members of staff, so we were able to run an in-house stop smoking group.
Human Resources looked at the best time for the company and the staff to run the group. They agreed staff could have 30 minutes paid time and staff used 30 minutes of their own time. For each quitter Swinton donated £20.00 towards the companies charity which was The British Heart Foundation.
The group ran for 8 weeks for one hour a week, at 12.00 -13.00pm around 23 staff set a quit date and 61% quit.
Workplace groups can be very effective due to staff quitting with friends and motivation seems to be higher in this environment. The encouragement from the company regards donation for each quitter to the charity helped to keep staff motivated to quit.
Since this first group another group has been run and Swinton are looking at keeping this a regular feature within the company.
Being seen as a caring company is extremely important to Swinton. They realised that if they help their staff to stop smoking it can have a big impact on many other things within the organisation. Smoke breaks are reduced, productivity is improved, sickness due to smoking can potentially be reduced and more importantly staff turnover reduced due to the good ethos of the company.