Susan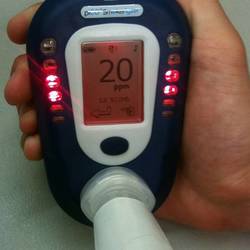 "I successfully completed the 12 week course with the support of Yorkshire Smokefree, having been unsuccessful by myself beforehand. With the backup I received it gave me the encouragement needed.
Not every day was easy but I have always known there was someone there to listen and cheer me on. Without the support I may not have successfully completed the programme.
It's a bit like going to a sliming club knowing you are going to be weighed except here you have a you Carbon Monoxide breath test, so encourages you to want a good reading it also an opportunity to talk about your feelings without a cigarette.
Thank you to Julia for listening to me and giving me encouragement." – Susan (Barnsley)