Suella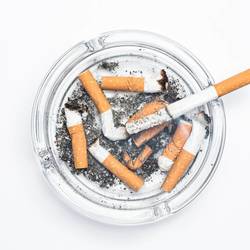 Suella decided to stop smoking after she was diagnosed with COPD. After many years of wheezing and coughing up phlegm she decided enough was enough and it was time to do something about it so she got in touch with Yorkshire Smokefree Doncaster.
I felt like a prisoner in my own home, I couldn't do much I felt so ill all the time. After I joined Yorkshire Smokefree the support I got was incredible, along with the free products that helped me quit for good.
Suella found it difficult to overcome the cravings and nightmares about quitting, but when she started volunteering with children, alongside seeing one of our advisors, things became increasingly easier to manage.
Now Suella admits her life has changed for the better, "I enjoy my whiter teeth, I'll never go back to smoking. I would love to inspire others to quit, as I now know it's possible."
Well done Suella!