Stuart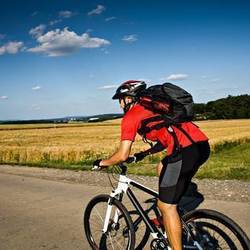 Last year Stuart had a suspected stroke and ended up being admitted to hospital. Although he recovered, the harrowing experience made him see his life in a new light. He had smoked for years and decided that quitting was the first step to becoming healthier.

Living in Doncaster, Stuart was already aware about the Quit Shop in the town centre and was ready to stop.

Stuart came to Yorkshire Smokefree and took our support both in person and on the telephone.
"They always listened. I don't think I would have managed without (advisor) Lorraine."
Stuart's toughest challenge was getting out of smoking his usual morning cigarette. However, by making sure he had a piece of gum and a nicotine patch on his bedside table each morning, after a few weeks the idea of having a cigarette didn't even come to mind.
Now he's quit Stuart has found he can breathe much easier, he has increased energy and whiter teeth. He's really happy to know he's taken a big step into prolonging his life and will be able to spend more time with his children and grandson.

The advantages don't just end there for Stuart.
Since quitting he bought a bike (included with a buggy for his grandson) and has found himself a new love in this hobby. In one session Stuart can now do up to 18 miles!
He told us that without leaving smoking behind, his cycling achievements would never have been able to happen. Congratulations Stuart on such a proactive quit, our team is very proud of your efforts.

Make sure to look out for Stuart on his bike whilst he's on the way to work in a morning!