Stacey and Jason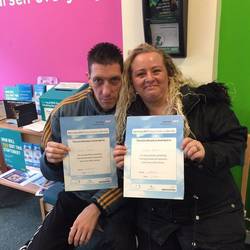 If you and your partner both smoke it can be hard to quit alone.
That's why Barnsley smokers Stacey and Jason decided to stop smoking TOGETHER. They used our FREE NHS service and worked with stop smoking advisors in our twon centre quit shop. Our advisors are delighted to say that after weeks of hard work they are now smoke-free!
Well done to you both and keep up the good work! You're amazing!