Sarah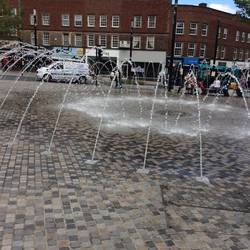 Sarah first started her quit journey when walking past our Wakefield Quit Shop, and by chance decided to come in and make an enquiry about stopping smoking.
Sarah considered herself to be quite a healthy individual partaking in all kinds of sports, however she was then diagnosed with Arthritis and decided to take a closer look at how smoking would affect her. Since quitting she finds herself having more energy, and is no longer isolating herself from her non-smoking friends to have a cigarette. She's less fidgety and finds she has greater concentration skills. She's even noticed that her eyesight has improved!
On giving feedback, Sarah found the Yorkshire Smokefree Wakefield team very supportive throughout her quit attempt but also very direct when she felt she needed it. Still smoking ½ a cig a day, she was advised that she must stop smoking completely to continue with the prescriptions for her chosen product. This direct approach helped Sarah to decide to cut out those last few drags everyday and become completely smokefree.
The Wakefield team gave her plenty of encouragement and belief that she could stop smoking, and she has noticed some positive changes to her lifestyle - including more concentration on her job, her children are happy that she has quit, her chest conditions have cleared and she feels overall more relaxed.
Since becoming smokefree, Sarah has also taken up jogging and is more focused on the important things in life rather than spending time stressing about how to get her next cigarette. Describing herself as a true 'die hard' smoker, Sarah thought she loved having a cigarette but she soon realised the freedom that not smoking gave her was far better.
Yorkshire Smokefree Wakefield gave her the support to be around smokers and not want to smoke with them and found attending the clinic regularly for check-ups a great help throughout her quit attempt.
Well done Sarah! Here's to another smokefree year!