Sarah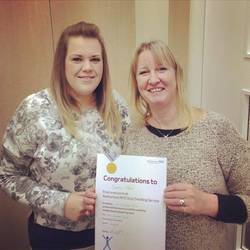 We are so proud of quitter Sarah from for becoming smoke-free after 25 years after using the help and support of Yorkshire Smokefree Doncaster – well done!
Having 3 cancer scares within days, a tooth infection that wouldn't budge and a two disabled children she decided to quit her 30 a day habit. For the health of herself and her family she overcame the difficulties and is now feeling much more energetic (with a cleared infection!)
"If one method doesn't work, try and try again, there is a combination for your life!"