Samantha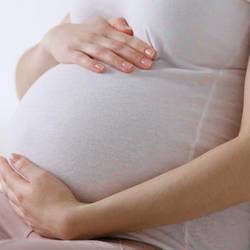 When Samantha found out she was pregnant, she knew it was time to stop smoking. She saw a Yorkshire Smokefree poster in the maternity waiting room at Calderdale hospital and decided to contact us for help and support.
Our advisor, Lindsey Noel, explained the effects smoking has on pregnancy, and how it can damage the baby's health. Lindsey also explained the damage secondhand smoke can have on Samantha's children, which made her determined to quit.
She found the first month of quitting the most difficult, but our advisors kept her going!
I had more cravings than I anticipated, so Lindsey recommended mints as well as nicotine patches, which helped so much! I feel much healthier now, and I don't have the headaches I used to get when I was a smoker.
Samantha told us that if she were to stop on her own, she wouldn't have used two methods of NRT, which she felt was the reason for her success.
Seeing someone face-to-face was the most helpful thing for me as I wanted to succeed for my advisor too. Yorkshire Smokefree have been incredibly supportive and have helped me become a successful ex-smoker!
Congratulations Samantha!