Robin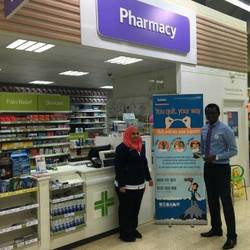 Congratulations to Robin Allam who came to our one-to-one clinic at Tesco Brighouse and is now Smokefree!
Robin shares his thoughts with us in this quick Q&A...
What made you decide to join Yorkshire Smokefree?
I decided to join Yorkshire Smokefree after talking to a doctor and in view of my declining health, knew it was time to stop smoking.
Tell us about your experience of the health issue(s) that meant you needed our services.
I was regularly getting short of breath and so knew I needed to improve my health and make some changes.
What have the Yorkshire Smokefree team done for you? How have they helped?
The Yorkshire Smokefree team have been very helpful with me, offering good support throughout my quit journey.
What were the most positive changes you made to your lifestyle?
The change of routine from regularly smoking was one of the most positive changes to my lifestyle.
What health benefits/improvements in your life have you had since stopping smoking?
Better breathing has been one of the main health benefits I have found since stopping smoking.
How has stopping smoking improved your health?
It has significantly improved my health!
Is there anything trust services could have done differently or better for you?
No!
The Calderdale Smoke-free Team would live to say a HUGE WELL DONE to Robin!