Richard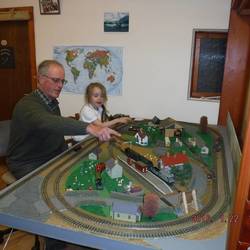 Congratulations to Richard who is now 6 months smokefree!
Regarding his referral, Yorkshire Smokefree advisor Sally Hampshire rang Richard to inform him about our service, luckily she caught him as he was just about to go out on his motorbike! He agreed to attend an appointment and the rest is history…
Richard first started smoking around 50 years ago! His friends and family smoked and he wanted to look 'cool'.
I thought it would help me relax and cope with the stresses of working life and I found that I enjoyed it, and smoking a pipe made me different to the norm!
Leading up to his quit, Richard found smoking didn't seem to have the same effect, and it didn't relax him as much as it once did.
He wanted to quit to improve his health, so he would be able to breathe better and have less risk of chest infections and reduce the risk of heart disease. He also wanted to reduce his stress and anxiety levels.
Richard said:
I am prone to colds in the spring, but I know I would have felt a lot worse had I have still been smoking. I'm managing it much better than in the past.       
When looking at his 'triggers', Richard found he was most likely to smoke first thing in the morning, talking on the phone and when having a drink/after a meal.
With the help of advisor Sally, they discussed how he could avoid these cravings and Richard even put together a plan of action: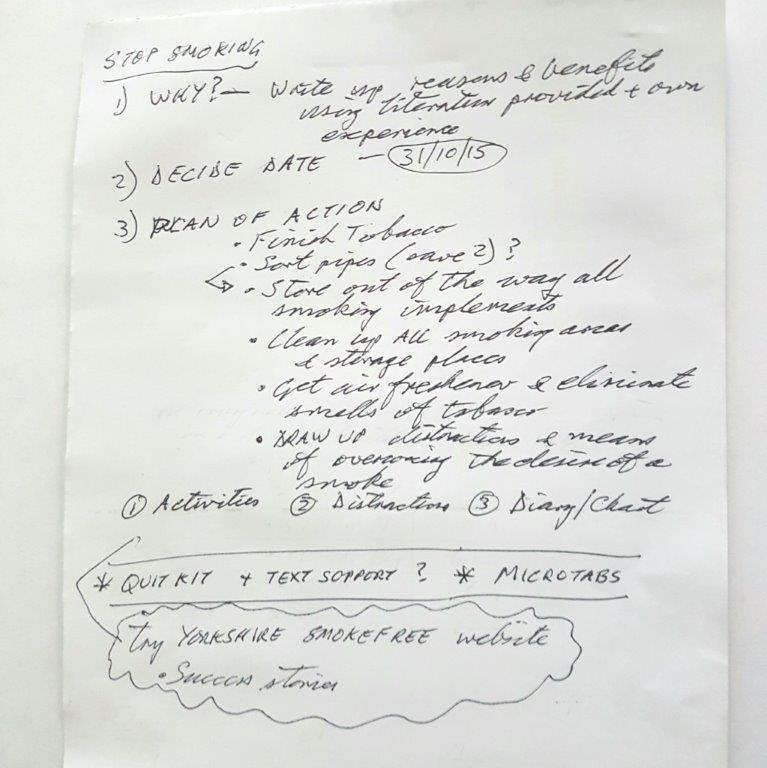 He also put together a table outlining how many grams of tobacco he was using a day and how much it cost a year, which also shows how he has gradually reduced his intake over the years.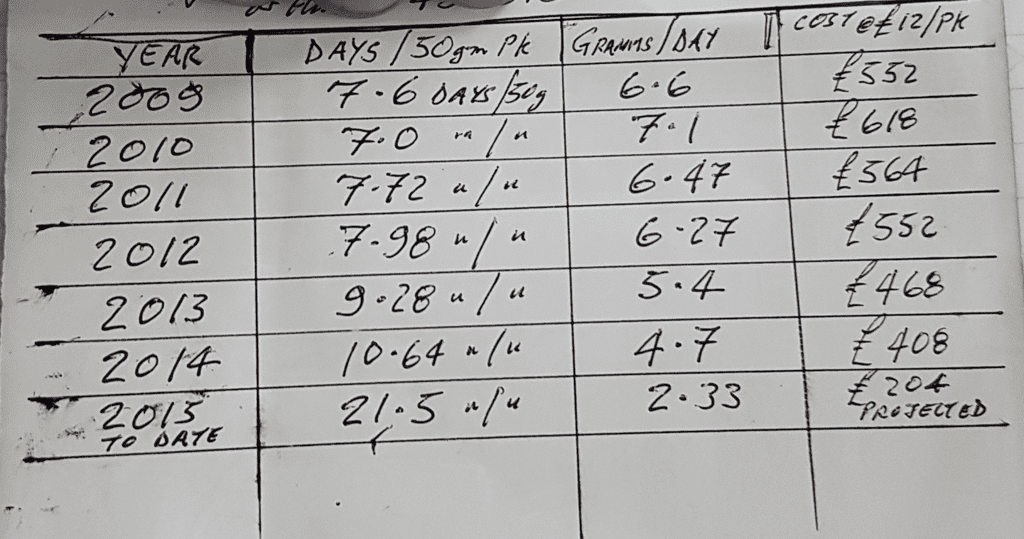 Sally said:
Richard's attention to detail, planning and organising has been second to none. His commitment and enthusiasm has been evident throughout his quit.
Well done Richard! We wish you all the best for the future.