Richard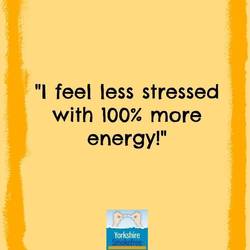 Working in a physically demanding job, Richard was struggling with carrying out his duties and was sure it was to do with his smoking habit. He was suffering from a bad chest and energy levels had reached such a low that he became out of breath going up and down stairs.Finally,
Richard decided enough was enough.
He had tried to quit in the past but had never been able to cut it out in the long term. Richard told us he had heard about the supportive reputation of Yorkshire Smokefree and decided to visit our Doncaster quit shop to see how we could help him.
"Their advice made the quit easier… I felt it was needed to achieve a long term quit."

When Richard told us about the concerns he had about his lack of energy, his advisor Mark explained to him the effects carbon monoxide and smoking could have on him. Mark was positive that Richard could make a big impact on his physical health by quitting which gave Richard even more incentive to quit for good this time.

For the first month of his quit, Richard experienced a lot of cravings. We are pleased to say that he managed to overcome all of them by tactically keeping a ready supply of Champix tablets and sugar-free sweets on him at all times!
He started to exercise more to fill the time he used to use smoking…and the difference this has made to his life is fantastic.
Since stopping Richard can usually be found out walking with his dog. He feels that he can't get enough of being active, and his previous problems at work no longer exist.
He told us that he is "less stressed, has 100% more energy and (is) happier in general."

We are incredibly pleased to hear about his rapid progress over the past couple of months. Congratulations Richard and enjoy being smoke-free!