Peter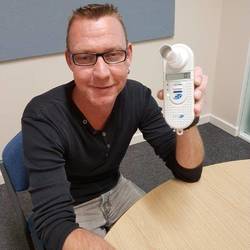 Peter has a very complex medical history which is quite rare. He has never attempted to quit smoking before, but has decided that this is the right time for him.
Peter has managed to remain smoke free for five weeks so far and he has been using patches and an oral mist spray to help with any cravings. To support him, Peter has been attending a Yorkshire Smokefree clinic on a weekly basis. He's also not had his car valeted since he quit to remind himself, in his own words, how "disgusting" the smell of cigarettes are.
Peter's daughter is extremely proud of her father and has been using her Facebook page to congratulate her dad on how well he has done against the odds.
The team at Yorkshire Smokefree are very proud of Peter and how far he's come!