Paul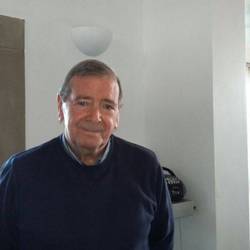 Congratulations to Paul who is 5 weeks smokefree! Take a look at his story here:
"I wanted to stop smoking 2 years ago but I was working. My Doctor had given me the details of the NHS Stop Smoking Service in my local area but it was during the day and I couldn't make it. I wish I had known then that there were other groups available at different times but I didn't.
After retiring last year I cut right down how many cigarettes I smoked, from 20 a day to around 6 unless I went on a night out and then I'd smoke more.
It was my niece that jogged my memory of the NHS clinic in my local area so one Friday I went along with her.
The staff were really friendly and listened without judging and they have helped me tremendously.
In the past I have given up smoking for a day and a half before starting again, this time I was determined to stop as I was getting out of breath walking up hills. I was also inspired by a friend who had taken up swimming after stopping smoking.
The help that the staff give is so much appreciated and after 5 weeks without a cigarette I am not struggling at all, I appreciate that I can still come to the group even though I have stopped smoking.
I am proud of myself and I can now walk up hills without stopping!
I can't thank the staff enough."
Well done Paul!