Nathan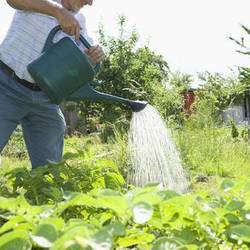 Nathan came to our Doncaster quit shop as he had been struggling to stop on his own. He felt that the extra support would help him quit - which is exactly what happened!

His main reason for quitting was so that he could improve his overall health. He told us that he often bought counterfeit tobacco, and for the last few years Nathan has been in and out of the hospital. By quitting he wanted to reduce the chances of having to go back into hospital again.

Our Doncaster Smokefree team talked him through the different ways he could quit and made sure Nathan felt as supported as possible.
"Yorkshire Smokefree are an excellent service, I can't fault it."
Having our team behind him gave him the motivation he needed to stay smoke-free. In between his weekly sessions he was determined to report back to us that he hadn't given in to any cravings, which helped him stay on track.
Nathan has recently taken up an allotment and kept himself busy through his gardening work.
Since quitting he has been pleased to tell us that he feels a lot healthier, has more energy and is enjoying better quality sleep. Stopping smoking has 'changed his life'. He now feels more motivated to do what makes him happy as he is fully aware of the amount of willpower he has!

We're really proud of how you've tackled your quit Nathan - congratulations on becoming smoke-free.