Maureen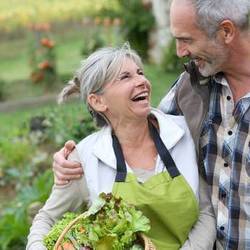 "If I can do it at 72, anyone can!"
She told us that she has a lot of difficulties walking because her illness often makes her breathless. This means she has to overly rely on other people and public transport to get around, despite not living far from the town centre.

It upset her that she was very limited in what she could do on her own, and wanted to try to change her life for the better.

Maureen came to see her adviser Mark for regular chats about the best ways to quit for her. Armed with cups of tea and a head full of advice, Mark supported Maureen through any problems she had in both preparing for and during her quit journey.

She tell us: "The team were excellent - very understanding. They have helped extend my life."

Although her cravings were bad when Maureen first kicked out the habit, she focused on the fact they peak for only 3 minutes and kept sugar-free sweets in her bag to help combat the need for a cigarette.

Now she is a few months smoke-free and the benefits keep coming up for Maureen! She is capable of walking more than she was before, and is happy to report that she is not stuck in the house as much. This also means she has been sleeping better than normal and is feeling a lot happier.
Tactical Maureen has also been putting aside £70 per month to save up for a treat for herself! We think she definitely deserves it.
Not only is Maureen proud to be quit at 72, but so are her friends, GP, local chemist and us! Congratulations Maureen, we're all proud of your determination to become smoke-free.